Daily Market Brief – 13th July 2015
Breaking: Agreement on third Greek bailout
Quote of the day: "Yesterday is the past. Tommorow is the future. Today is a gift. That's why it is called the present."
July 13th: Highlights
European leaders almost reach agreement over third bailout
Greek bailout follows 17 hours of marathon talks
GBP/EUR trading over 1.4050
GBP/USD trading at 1.5575
Sterling Comment
This morning heralded a historic agreement by Eurozone leaders over a third Greek bailout following a mammoth 17 hour negotiation in Brussels. Chairman of the EU Donald Tusk said leaders have agreed 'in principle' on terms of the bailout which keeps the nation alive and kicking until 2018. A clearly over the moon PM Tsipras commented that following a 'tough battle,' his nation has finalised a growth package of £25bn. It should be stressed that these proposals still need to be approved by the Greek parliament, so it is by no means a sure thing, but this is the closest we've had to one in a LONG time!
Sterling strengthened following the news, pushing the Euro down 1 percent to 71.20 pence, a one-week low. GBP/EUR is now trading around 1.4063 with GBP/USD trading at 1.5572.

Greece deal goes to Parliament
It's not done until it's done. The Greek parliament will now need to approve the agreed reforms demanded by the Eurozone by Wednesday. It's looking like the idea of a 'Grexit' is now in the past. With a 'deal in principle' now in place and the agreement of to Parliament to be signed, Sterling will most certainly be at the whim of Euro fluctuations and investor sentiment.
If you are a Euro buyer or seller, log on to compare live quotes at this volatile time OR get in touch with your Personal Currency Concierge. It pays to let us shop around for you.

Global Comment
Following breaking news of the third Greek bailout, the EUR/USD initially fared better on the news, trading up towards 1.1160. It has now pulled back to 1.1070.
EUR/JPY slid off the back of news by 0.23% to 136.77. The US Dollar jumped to one and a half week highs against the Yen, USD/JPY was up 0.58% to 123.47.
This morning in Asia, official data highlighted an increase in Chinese exports by 2.8% in June, however, imports fell by 6.1% which signals weakened domestic demand. Beijing now may look to loosen policy to prop up the Chinese economy. GBP/AUD is trading at 2.0968

Morning mid-market rates – The majors
85% savings. Job Done. So, what is the secret sauce of the CurrencyTransfer.com marketplace?

CNBC described us as 'disrupting global money transfer'. Finally, you kiss goodbye to hidden fees.
How are we innovating?
Well, we are not an expensive bank costing you up to £1,500 on every £50,000 trade. Neither do you ever need to ring around multiple brokers and speak to sales guys. Pretty inaccurate way of shopping around. We help you maximise the value of each transfer. Quite simply, you are in control. Foreign exchange companies compete in a LIVE marketplace to win your business.
You win!
Got a question? We'd be delighted to help!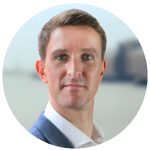 Paul Plewman
Director of Sales & Operations
t: +44 (0) 20 7096 1036
e: [email protected]