Daily Market Brief – 14th August 2015
Your Daily Currency Note
Quote of the day: "Never interrupt your enemy when he is making a mistake"
August 14th: Highlights
Sterling recovers against Euro
Rising UK house prices
Greek MP's vote on key bailout deal
China central bank claim no further depreciation
Sterling Comment
Sterling began its recovery from a one month low against the Euro yesterday, largely as a result of rising house prices in the UK that supported a view that consumer demand was holding up pretty well. The Royal Institution of Chartered Surveyors released data showing its monthly house price balance rose to +44 in July from +40 in June, it's highest levels since July 2014 and better than forecasted. GBP/EUR is trading at 1.4010.
Against the dollar, Sterling lost ground yesterday and was 0.2 percent down at $1.5580. The greenback was helped by strong retail sales data emanating out of the US.
All eyes today will be on both the UK's construction output and the Eurozone's second quarter growth data scheduled for release. Strong results for either region could impact on GBP/EUR exchange rates. Stay tuned.

Greece
Greek MP's are voting on a new bailout deal, having debated its terms throughout the night. PM Tsipras claims he is confident of winning the vote and securing a third international bailout worth in the region of $95 billion.
The next crunch deadline is August 20, when it must pay in the region of 3.2 billion Euros to the European Central Bank.

Global Comment
The US Commerce Department released data showing retail sales increased by 0.6% last month, beating analyst expectations for a gain of 0.5%, while core retail sales rose by 0.4% in July, in line with forecasts. EUR/USD is currently trading at 1.1142.
Drama over the devaluation of the Chinese Yuan seems to be subsiding after the China central bank said yesterday there was no basis for further depreciation in the currency. The Yuan has fallen by an astonishing 5% against the US Dollar in this past week. The Aussie dollar was relatively subdued , with investors still trying to work out how to interpret the new Yuan fixing mechanism. GBP/AUD is trading in the region of 2.1124.

Have a great end to the week!
Morning mid-market rates – The majors
85% savings. Job Done. So, what is the secret sauce of the CurrencyTransfer.com marketplace?

CNBC described us as 'disrupting global money transfer'. Finally, you kiss goodbye to hidden fees.
How are we innovating?
Well, we are not an expensive bank costing you up to £1,500 on every £50,000 trade. Neither do you ever need to ring around multiple brokers and speak to sales guys. Pretty inaccurate way of shopping around. We help you maximise the value of each transfer. Quite simply, you are in control. Foreign exchange companies compete in a LIVE marketplace to win your business.
You win!
Got a question? We'd be delighted to help!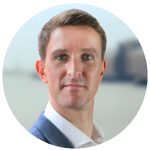 Paul Plewman
Director of Sales & Operations
t: +44 (0) 20 7096 1036
e: paul@currencytransfer.com