Daily Market Brief – 15 October 2015
A super Wednesday for British Pound
Quote of the day: "If you change the way you look at things, the things you look at will change"
October 15th: Highlights
Great Wednesday for Sterling
Positive UK employment data
GBP/USD moved over two cents, highest since Sep 22
Sterling strength versus Euro
Weak reports from the US
The British Pound had a strong day yesterday in the currency markets against a string of its rivals. This is a welcome return from Tuesday's decline following poor inflation data. Sterling started to build momentum following excellent employment data released showing falls to 5.4% for the third quarter, posting the lowest figures of unemployment since 2008. At the more 'gentle' PMQ' David Cameron made sure to ram this point home at his rival Jeremy Corbyn. GBP/USD moved over two cents over the course of the day, hitting highs of 1.5459 from opening at 1.5251. This represented the highest levels since September 22. GBP/USD is now trading at 1.5484.
The strength of the British Pound was seen against the Euro yesterday, closing above 1.3500 and now trading in the region of 1.3532.
Global Comment
The US Dollar felt pressure yesterday following poor retail sales figures showing barely any growth. Data also showed the Producer Price Index dropping at its biggest levels in 8 years, below expectations of -0.7% to -1.1%. The Euro capitalised on the sell off by investors of the US Dollar to gain over 0.5% in the day, breaching the 1.14 key significant levels of resistance. Whilst the pair did briefly flirt with 1.15 levels, we are now seeing EUR/USD trade in the region of 1.1446.
There were raised concerns yesterday over the China economic slowdown. The Consumer Price Index and Producer Price Index came in below expectations, posting 1.6% and 0.1%, worse than forecasts which projected 1.8% and 0.5%.
Aussie unemployment fell lower than forecasts, posting 6.2% against the predicted levels of 6.3%. GBP/AUD is currently trading at 2.1123.

Morning mid-market rates – The majors
85% savings. Job Done. So, what is the secret sauce of the CurrencyTransfer.com marketplace?

CNBC described us as 'disrupting global money transfer'. Finally, you kiss goodbye to hidden fees.
How are we innovating?
Well, we are not an expensive bank costing you up to £1,500 on every £50,000 trade. Neither do you ever need to ring around multiple brokers and speak to sales guys. Pretty inaccurate way of shopping around. We help you maximise the value of each transfer. Quite simply, you are in control. Foreign exchange companies compete in a LIVE marketplace to win your business.
You win!
Got a question? We'd be delighted to help!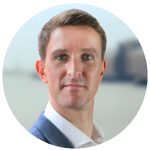 Paul Plewman
Director of Sales & Operations
t: +44 (0) 20 7096 1036
e: paul@currencytransfer.com