16 September 2021: Inflation at nine years high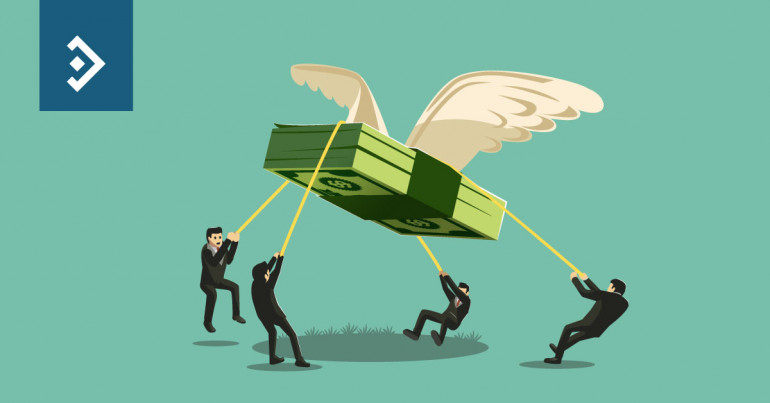 Inflation at nine years high

Morning mid-market rates – The majors
16th September: Highlights
Johnson prunes his Cabinet
Fed spending on recovery breaks $5 Trillion
Von der Leyen announces a true cross border employment strategy
Fears rising that inflation is out of control
Prime Minister Boris Johnson reshuffled his Cabinet yesterday, although two of the top three jobs remain unchanged.
Despite the suspected disagreement between Johnson and Chancellor Rishi Sunak, he retained his place to continue to drive forward the recovery while working to repair the gaping hole that has been ripped in the UK's budget.
Often controversial Home Secretary Priti Patel also retained her role in the Cabinet, as Johnson tries to ensure that he is surrounded with colleagues with a reputation for getting the job done.
The other senior role, that of Foreign Secretary, has changed hands. Dominic Raab has been demoted and replaced by former International Trade Secretary Liz Truss. Raab moves to the Justice Department and becomes Deputy Prime Minister, a position on that has remained empty since 2015
Inflation in the UK rose to 3.2% in August from 2% in July. This is the highest level since 2012 with food items, fuel and eating out all seeing significant increases.
As mentioned yesterday, the Government and the Bank of England agree that inflation is unlikely to remain this elevated and wholesalers believe that it will peak early in the New Year and return to lower levels in about a year's time.
This means that the speed of the recovery will be more of a determinant in the reduction of the support being provided to the economy, while inflation is expected to remain elevated and affect savings.
The rise to 3.2% exceeded most commentators' predictions, with the average expectation being for price rises to remain below 3%.
The Bank of England's Monetary Policy Committee meets next week and with the new Chief Economist, Huw Pill, an apparent hawk voting for the first time, there may be a major move towards countering inflation.
The pound remained in a narrow range yesterday despite the data. This was in the knowledge that Andrew Bailey remains convinced that higher inflation is transitory.
It traded between 1.3853 and 1.3792, closing at 1.3834.
Considering your next transfer? Log in to compare live quotes today.
Infrastructure deemed vital, childcare not so much
A Prominent member of the House Finance Committee has been rallying Democrat Senators around the idea that while the $1.2 trillion infrastructure plan is both sensible and affordable, the $3.2 that is expected to be allocated to welfare, childcare and medical care is neither of those two things.
Senator Joe Manchin believes that there needs to be a strategic pause in spending, and the idea is gathering pace.
Manchin believes that while infrastructure programmes are a no-brainer, childcare, help for the elderly and climate change, while important, need further discussion.
This may prove to be a challenge for President Biden and his Treasury as they continue to try to build a more reliable domestic economy.
A growing bubble in the housing market is in danger of being ignored, just as it was by former Fed Chairman Alan Greenspan.
While there is support being provided to the economy by both fiscal and monetary policy, a rise in the price of houses, both new and existing, is a certain outcome. The additional issue of raw materials becoming scarcer is adding to a slowdown in delivery of new properties that is pushing up prices.
The financing of this housing boom driven by home loans offered at all-time low rates of interest mean that the market is creating a bubble that will, at some point, burst.
The issue is that it is almost impossible to predict when the bubble will burst or what the catalyst will be.
It is glib to say that it will be popped by any rise in interest rates, but it could easily happen before that. A significant fall in equity markets could create a knock-on effect where investors need to lay their hands on ready cash.
These are the underlying issues that Jerome Powell is struggling to put in place a policy to deal with.
The dollar trod water yesterday. It traded between 92.68 and 92.42, closing at 92.55.
Unemployment finally rises to the top of the agenda
It is a surprise to many Europeans that Ursula von der Leyen didn't return to Germany with her tail between her legs to contest the German Election as her friend and former colleague Angel Merkel finally stands down.
However, displaying a typically Teutonic sense of pride, she has decided to stay on as President of the European Commission despite a year that has seen her stock plummet.
Her heavy-handed approach towards the UK over the rollout of vaccinations made her no friends as she learned the painful lesson that in politics it is impossible to divorce one issue from another.
Now, in an effort to repair her damaged reputation, von der Leyen has released an employment plan which should have been introduced many years ago.
Employment has been treated very strangely since the inception of the supposed single market.
Moving abroad to find a job has been entirely limited to blue collar workers and university graduates.
Almost the entire middle-income sector has been ignored, but now the introduction of an entirely new programme directed towards youth employment will actively encourage the young to travel abroad to learn new skills and move the integration of the Union to the next level.
In the Eurozone, youth unemployment is at around 16.5% and a little lower across the entire EU.
Internships and Apprenticeships will be opened up for all which means that the young will get an opportunity to live the European Experience and progress the ideals of the four pillars of the Union, most importantly, freedom of movement.
While this entire project will take years to show plausible results, it is expected that it will become a significant plank in the continued growth of the region.
The euro continues to trail the dollar. Yesterday, it rose to a high of 1.1831, but drifted lower to close at 1.1806, almost unchanged from the day before.
With inflation data due for release tomorrow there may be some interest in moving the single currency out of its present range, the only issue is, in which direction?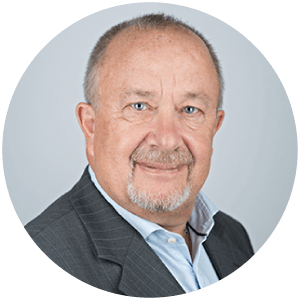 About Alan Hill
Alan has been involved in the FX market for more than 25 years and brings a wealth of experience to his content. His knowledge has been gained while trading through some of the most volatile periods of recent history. His commentary relies on an understanding of past events and how they will affect future market performance."