Daily Market Brief – 18th August 2015
GBP/EUR 1.4216 | GBP/USD 1.590 | GBP/ILS 6.02
Quote of the day: Quote of the day: "If you build a great experience, customers tell eachother about that. Word of mouth is very powerful."
August 18th: Highlights
GBP/EUR rises above 1.42
Sterling recovers against the US Dollar
National Parliaments to vote on Greek rescue
Turkish Lira hits record lows against Pound
Sterling surges against Israeli Shekel
Sterling Comment
GBP/EUR exchange rates moved above 1.42 following news that UK inflation has risen. Data released showed higher than expected levels for July, helping to push the pound to euro exchange rate higher. The pound lost ground yesterday to the US Dollar for a third day running. The pair fell across the day to 1.5581, but is now trading back at the 1.5685 mark, even breaching the 1.57 mark earlier in the day.
The next big piece of data investors will focus on will be Thursday's retail sales figures, which is forecasted to show growth of 0.2% against previous readings of -0.2% in July. To round off the week, Friday we will see the medium impact data of public sector net borrowing.
GBP/ILS mid-market is now trading above 6.02, the strongest levels we have seen in over two months. If you are a shekel buyer, it may be the right time to lock in some favourable exchange rates.

Greece
A whole host of national parliaments will vote on Greece's new rescue deal before August 20. The German Bundestag will begin its formal vote and debate tommorow. Chancellor Merkel has cancelled international trips to Brazil and Italy in a last ditch attempt to convince Christian Democrat MPs to back the rescue package. Analysts believe as many as 100 of Merkel's 300 parliamentarians could vote NO.

Global Comment
US building permits and Housing stats for July are going to be released later today. Any negative release could send the Euro to a recovery against the Greenback. EUR/USD is currently trading at 1.1031.
Turkey's central bank left rates unchanged in today's meeting. Investors were keeping a close eye on these developments as mounting political pressures are weakening the lira. The Turkish lira hit fresh record lows of TRY 4.4835 against GBP yesterday, and record lows against the US Dollar.

Morning mid-market rates – The majors
85% savings. Job Done. So, what is the secret sauce of the CurrencyTransfer.com marketplace?

CNBC described us as 'disrupting global money transfer'. Finally, you kiss goodbye to hidden fees.
How are we innovating?
Well, we are not an expensive bank costing you up to £1,500 on every £50,000 trade. Neither do you ever need to ring around multiple brokers and speak to sales guys. Pretty inaccurate way of shopping around. We help you maximise the value of each transfer. Quite simply, you are in control. Foreign exchange companies compete in a LIVE marketplace to win your business.
You win!
Got a question? We'd be delighted to help!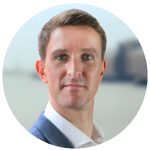 Paul Plewman
Director of Sales & Operations
t: +44 (0) 20 7096 1036
e: paul@currencytransfer.com