Daily Market Brief 18 January 2018
1.4000 beckons but Sterling pauses for breath
Sterling Lower Despite Optimism
January 18th: Highlights
Gains continue to be driven by intangible optimism
Sterling also gains versus Euro
Dollar recovers a little on profit taking
Sterling in dangerous territory

The argument for continuing to buy Sterling is starting to become a little stretched as the pound closes in on the 1.4000 level versus the dollar. Yesterday, renowned MPC hawk Michael Saunders continued his comments about the path and timing of future interest rate movements in the UK. He said that he believed that interest rates would continue to be raised but in a "limited and gradual way over time".
Sterling made a fresh post-referendum high of 1.3943 but perhaps more significantly rallied by a little over 1% versus the Euro, reaching 1.1345.
It is hard to tie down any tangible reason for the pound's rally although it has been magnified by coinciding with a period of dollar weakness. That makes yesterday's rise versus the single currency a shade more significant. Given that the current strength of the pound is built, to a certain extent, on innuendo, it remains subject to a sudden and sharp correction.
There are number of vague Brexit driven hopes that are providing support but looking at last year's Brexit negotiations the pound tends to perform better when there is "radio silence". That is to say, when talks are not taking place and there is a period of "consultation" since comments from EU officials tend to be less than supportive to both the process and the pound.
Considering your next transfer? Log in to compare live quotes today.
Euro firm but needs fresh impetus
The single currency corrected a little yesterday falling to a low of 1.2196 having, earlier in the day, reached a new multi-year high of 1.2324. The correction has continued overnight with the euro reaching a low of 1.2165 (06.30GMT). There was no significant reason for the Euro to correct other than a loss of impetus started by short term traders taking profit on long positions.
The Euro remains in a strong uptrend and provided this correction remains above 1.2050 the medium-term target of 1.2520 remains intact. The ECB remains committed to a "gradual shift in guidance" from early 2018. There is an ECB Council meeting next week at which monetary policy will be discussed. However, it is unlikely that anything will happen at that meeting given that the Euro's recent rally will have had a dampening effect on inflation, the data for which revealed an unchanged 1.4% when it was released yesterday.
The ECB meeting on March 8th is likely to be the first at which there could be action, rather than words, on the tapering of the Asset Purchase Scheme. However, in a similar manner to the optimism surrounding Sterling, until there is positive, tangible evidence, probably in the shape of a more hawkish statement from ECB President Mario Draghi, the Euro could see an even deeper correction.
Dollar index recovers but still under pressure

The FX market seemed to be in reflective mode yesterday, taking stock of recent moves as traders took profit on short term positions. The overall trend towards a weaker greenback remains in place although the dollar index rallied to test resistance at 91.00, falling just a little short. It has turned lower again in Asia overnight making a low of 90.75.
The rest of this week is likely to be dominated by position adjustment as there is little significant data to be released to affect the major currencies. There will be some interest in tomorrow's release of retail sales data in the UK, but traders will await next week's employment report to see how the gap between wages and prices has been affected by this week's fall in headline inflation.
There has been some interest in the "commodity currencies" over the past day or two with the Australian employment report surprising to the upside with 34k new jobs being created in December well above analysts' expectations and a slight adjustment higher for the November data. The Bank of Canada held a rate setting meeting where it was widely expected that it would hike rates for the second time in six months. In the event, they remained unchanged causing a violent spike lower for the CAD which was later reversed following hawkish comments from the Governor.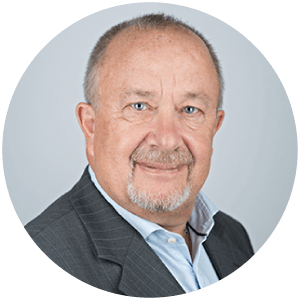 About Alan Hill
Alan has been involved in the FX market for more than 25 years and brings a wealth of experience to his content. His knowledge has been gained while trading through some of the most volatile periods of recent history. His commentary relies on an understanding of past events and how they will affect future market performance."