Daily Market Brief – 5 May 2016
How to follow an uneventful day
Quote of the day: "Work hard, dream big!"
May 5th: Highlights
Sterling up on PMI this morning
Euro driven by counterparty movement
Dollar down on disappointing jobs data
Across the board it was a relatively uneventful day yesterday. Recent "Brexit" polls showed the gap between the two camps narrowing. Any reasons to add doubt to the chance of a win for 'in' will see Sterling suffer. The FTSE was also sold off yesterday. Adding to this, yesterday we saw PMI Construction lower at 52.0 (Vs. 54.0).
With little support, Sterling slid lower against the Euro, briefly moving below EUR1.26, and cable tested USD1.4450. Ahead of the referendum, the uncertainty (and poor domestic data) is driving increased volatility in Sterling currency pairs.
On the calendar this morning, we have had PMI Services. As Services account for 80% of the UK economy, the near miss (52.3 Vs. 53.5) has helped move the pound a little higher.
Considering your next transfer? Log in to compare live quotes today.
Eurozone PMI Services came in pretty much as expected (54.5 Vs 54.6) and the Euro was helped higher in the afternoon session when US jobs data disappointed. Chancellor Merkel commented that G7 needs structural, investment and policy reforms, which was taken as a fairly reasonable stance, once her advisors had talked her out of adding 'and the moon on a stick'.
Despite the poor ADP jobs number (suggesting we might be in for weaker Non Farms Payroll data tomorrow) the USD still managed to post gains against GBP and JPY. The Dow Jones was sold off, largely in fear that the election is looking likely to produce either President Clinton or (deep breath) President Trump. Recent comments suggest that neither will be particularly good for Global trade.
Morning mid-market rates – The majors
85% savings. Job Done. So, what is the secret sauce of the CurrencyTransfer.com marketplace?

CNBC described us as 'disrupting global money transfer'. Finally, you kiss goodbye to hidden fees.
How are we innovating?
Well, we are not an expensive bank costing you up to £1,500 on every £50,000 trade. Neither do you ever need to ring around multiple brokers and speak to sales guys. Pretty inaccurate way of shopping around. We help you maximise the value of each transfer. Quite simply, you are in control. Foreign exchange companies compete in a LIVE marketplace to win your business.
You win!
Got a question? We'd be delighted to help!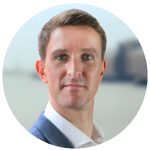 Paul Plewman
Director of Sales & Operations
t: +44 (0) 20 7096 1036
e: paul@currencytransfer.com