Daily Market Brief – 18 May 2016
Data drives dollar higher
Quote of the day: "Be stubborn about your goals, but flexible about your approach!"
May 18th: Highlights
UK employment data due
Euro lacks directions – continues to be driven by counterparties
USD gains on signs of inflation and rate expectations
Any early Sterling gains, spurred by referendum opinions, ran out of steam when UK CPI was released at +0.3% (Vs. +0.5% forecast). Cable held on to most of the earlier gains when US CPI was released in line with forecasts, which helped the USD strengthen against other crosses.
On the calendar today, we are expecting some employment data. Forecasts are for the Claimant Count at 4.7k (down from 6.7k last month), the unemployment rate holding firm at 5.1% and average earnings to drop to 1.7% (from 1.8%). All will be closely monitored due to the link to BoE interest rate policy.
Considering your next transfer? Log in to compare live quotes today.
The EUR continues to trade within the recent ranges. The Single Currency held up against ECB's Praet suggesting the banking sector faces a severe profitability shock. EU trade balance came in at +€28.6bn (Vs +€22.5bn forecast) but this caused little reaction. Eurozone CPI may add something to the interest rate outlook, but chances are the Euro is set for another day of drifting, with movements driven by counterparty news.
Stateside, the Core CPI improved to +0.2% (Vs. +0.1% last month), which was largely due to the recent rise in oil prices. The market welcomes signs of inflationary pressure, as this is what the Fed looking for when considering the timing of their next rate hike, and the USD benefitted accordingly, driving higher against the EUR. A few Fed Governors also helped the greenback when they reference two or three rate hikes this year. Fed's Kaplan was the most bullish, assuming a June/July hike and then assessing the timing of further movements to follow. The FOMC meeting minutes are due out tonight, which will provide clarity over the latest thoughts and debate, which may provide further USD support.
Morning mid-market rates – The majors
85% savings. Job Done. So, what is the secret sauce of the CurrencyTransfer.com marketplace?

CNBC described us as 'disrupting global money transfer'. Finally, you kiss goodbye to hidden fees.
How are we innovating?
Well, we are not an expensive bank costing you up to £1,500 on every £50,000 trade. Neither do you ever need to ring around multiple brokers and speak to sales guys. Pretty inaccurate way of shopping around. We help you maximise the value of each transfer. Quite simply, you are in control. Foreign exchange companies compete in a LIVE marketplace to win your business.
You win!
Got a question? We'd be delighted to help!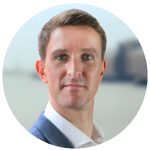 Paul Plewman
Director of Sales & Operations
t: +44 (0) 20 7096 1036
e: paul@currencytransfer.com