Daily Market Brief – 12 May 2016
Braced for Super Thursday!
Quote of the day: "It's hard to beat a person who doesn't give up!"
May 12th: Highlights
Super Thursday – BoE rate decision + Quarterly Inflation Report
Eurozone uneventful with the lack of data
JPY gains limited by intervention threat
It's Super Thursday! This will be the last Super Thursday before the referendum. At midday, the Quarterly Inflation Report will accompany the monthly BoE rate decision. Carney's news conference will kick off half an hour later at 12:30.
It's probably the inflation forecasts that will hold the key to any real reaction, but any change away from the expected 9-0 vote is also an important consideration. The market is keen to see what, if any, Brexit impact will be built into comments, but largely the expectations are for the tone to be seeking calm and stability. Of course, the slowdown in the recent PMI data sets can't be ignored, but how much of this is will be attributed to Brexit risk and how much change do they expect to see post June 23rd? For balance against the negativity, we must not forget the stronger than expected CPI reading last month, which will also be reflected in the report. Yesterday, JP Morgan released a call that suggested the EU referendum has hit UK GDP by between at least 0.5% so far. That's about £2.2bn in real money.
Osborne set his stall out with the Treasury Select Committee, adding his opinions to the 'In' camp. Sterling tested higher against the USD yesterday afternoon, but met selling pressure ahead of 1.45 and the move ran out of steam around 1.4480
This morning we've had RICS Housing Price Balance out, which dropped to 41%. This is a reflection of the housing market strength and a leading indicator of house price inflation, but drove no reaction ahead of the BoE data later today.
Considering your next transfer? Log in to compare live quotes today.
We saw EUR react positively to ECB's Weidmann commenting that the ECB must not keep the current, ultra-loose policy in place for too long. This morning French CPI data was in-line with expectations at 0.1%, but with all focus on the BoE, there was little reaction.
Oil moved higher on the news that the weekly stock level reading was lower, but this only seemed to help the CAD a little.
Risk aversion from down under, after the RBA rate cut and softer Australian inflation expectations, saw safe-haven flows into the JPY. This was only short lived as the market remembered that BoJ is open to FX intervention if they feel the JPY gets too strong.
Morning mid-market rates – The majors
85% savings. Job Done. So, what is the secret sauce of the CurrencyTransfer.com marketplace?

CNBC described us as 'disrupting global money transfer'. Finally, you kiss goodbye to hidden fees.
How are we innovating?
Well, we are not an expensive bank costing you up to £1,500 on every £50,000 trade. Neither do you ever need to ring around multiple brokers and speak to sales guys. Pretty inaccurate way of shopping around. We help you maximise the value of each transfer. Quite simply, you are in control. Foreign exchange companies compete in a LIVE marketplace to win your business.
You win!
Got a question? We'd be delighted to help!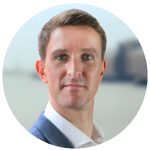 Paul Plewman
Director of Sales & Operations
t: +44 (0) 20 7096 1036
e: [email protected]