Daily Market Brief 19 Apr 2017
May's Poll Decision Drives Pound Higher
Morning mid-market rates – The majors
April 19th: Highlights
Election on June 8th
Government 21 points ahead
Pound at six month high
A decision worthy of Thatcher

British Prime Minister Theresa May called a General Election yesterday three years before she needed to. The press and political commentators have called the decision many things but the best description is calculated.
Mrs May espoused very noble reasons commenting that she considered the vote necessary for there to be certainty and continuation once Brexit was complete.
There can be no doubt that this is a calculated risk but a risk worth taking. The outcome of this election appears to be a forgone conclusion with the Government 21% ahead in the latest opinion polls. The opposition Labour party is in disarray, squabbling over a range of issues. A rout will, at the very least, allow them to elect a new leader. It could lead to a total implosion and a realization that socialism is outmoded, out of date and unfit to govern.
The pound reacted to the news in a very positive manner. It leapt to six month highs at 1.2906 before a bout of profit taking saw it fall back to 1.2835. Traders thrive on certainty and a Government with a strong majority and a mandate to Govern beyond Brexit is music to their ears.
Considering your next transfer? Log in to compare live quotes today.
Longer term forecasts being re-written
The Prime Minister chose to make a complete one-hundred-and-eighty-degree turn having steadfastly refused to consider a snap election as recently as two weeks ago. It was not a decision that was taken lightly and it is likely that the decision wasn't unanimous her colleagues.
Deutsche Bank had long been one of the major bears for Sterling. Its "house view" was for Sterling to reach close to parity against the dollar this year. In a flip, almost as dramatic as the Prime Minister's, they called the decision a "game-changer". They have abandoned the bearish view and left HSBC as the only major bank still holding a negative outlook.
The pound also made ground against the Euro, trading as low as 0.8312. With the uncertainty still surrounding the French election any rally will likely be sold into as the renewed political stability provides a platform for Government way beyond Brexit. Following her announcement, the Prime Minister said that she wanted to "secure the strong and stable leadership platform that is needed for talks with the European Union about the terms for the looming exit".
Some are calling it an opportunistic move taking advantage of weak opposition. There is no doubt that it is a calculated risk but one clearly seen as worth taking.
U.S. using Diplomacy. For now!

U.S. Vice President Mike Pence commented yesterday that Washington would work with its allies and China to put economic and diplomatic pressure on North Korea after its failed missile test over the weekend. He added that America would defeat any attack with an "overwhelming response". It is not clear who the attack would be upon but he is obviously not ruling out a "preemptive" strike.
The JPY remains very well supported but this is a crisis with no obvious end game within sight. Trump and Kim both have an eye for the grand gesture so we will see who blinks first.
In France Marine le Pen set out her reasserted her credentials for Government in case anyone was uncertain. She will close borders, take France out of the Euro and call a referendum on E.U. membership.
This sounds very familiar but given the state of flux that France finds itself in, it doesn't take too much of a leap of faith to see her winning a mandate from the people!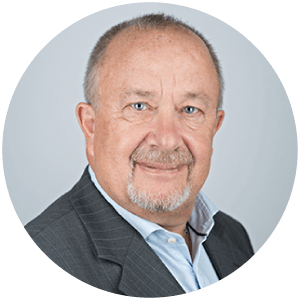 About Alan Hill
Alan has been involved in the FX market for more than 25 years and brings a wealth of experience to his content. His knowledge has been gained while trading through some of the most volatile periods of recent history. His commentary relies on an understanding of past events and how they will affect future market performance."