Daily Market Brief 6 April 2018
Sterling lower but little follow through
Morning mid-market rates – The majors
April 6th: Highlights
Pound recovers after test of recent lows
Political issues growing in Europe
Trump threatens more tariffs
Pound fragile but supported
Traders decided yesterday to take a look at how many stop losses they could find below the perceived bottom of Sterling's recent range, and they found fairly few. The pound fell in a relatively orderly fashion towards the second level of support at 1.3960 and recovered well to close at 1.4003. Overnight it has remained in a tight range making a low of 1.3992 after bouncing off the 1.4020 level.
There was little tangible that led to the fall in Sterling. It is considered almost certain that the Bank of England will raise official interest rates at their next meeting which will be held on May 10th, but traders are already considering the path of interest rates following the hike. The MPC appears to be toying with a more hawkish bias but sees inflation falling and is concerned about choking off consumer confidence although there will be concern over wage inflation which is now set to grow faster than CPI.
The major unknown, of course, is Brexit. It seems that for those who voted leave any Brexit has now become a good Brexit as the basics of the deal become clear. For remainers, they look like they are going to get close to a Brexit they can accept despite the complete departure of the UK from the single market and customs union.
Considering your next transfer? Log in to compare live quotes today.
Europe facing a familiar issue
It is odd to see that the convergence of the economies of the Eurozone under a single monetary policy can work as well as it is despite the debt overhang and certain disagreements over the future path of interest rates, yet domestic politics continue to be a concern.
France, Italy and Hungary are the current EU members with domestic issues that need to be addressed.
Emmanuel Macron,the French President, has seen his approval rating fall below 50% as he grapples with domestic labour reform that threatens to derail his grand plans for Brussels.
In Italy, the President is struggling to find consensus over the coalition that was the result of the recent election, and in Hungary, the EU's bete noir Viktor Orban is looking certain to be re-elected President. Orban has consistently refused to comply with demands over immigrant quotas and Hungary's human rights record under his Presidency is openly questioned.
The Euro is flirting with major support around 1.2240 as concerns over politics weigh. From an EU perspective, the Italian coalition is the most important since several parties who stand to be part of the Government are distinctly anti-Brussels.
The single currency fell to a low of 1.2218 yesterday, but there has been little follow through in much the same way as with the pound.
Trump determined to make his point

Five years ago, it would have been inconceivable to imagine that childish petulance could become a major factor in U.S. trade policy. But here we are, and it seems that the world is accepting it.
Donald Trump has reacted to China's adding tariffs to imports of a range of U.S. exports by threatening to escalate the U.S's tariffs on a further one hundred billion dollars' worth of Chinese imports. Trump called China's recent actions "an unfair retaliation". As if his actions in trying to artificially affect free trade, one of America's traditional values, were not unfair.
The dollar index rose close to long-term resistance, and its inability to break 90.50 was another factor in the support seen for both the pound and Euro.
Today's release of employment data for March has the potential for another upside surprise in the headline number. A relatively conservative +198k is the market's consensus view which is surprisingly low although the severe weather seen in March may have dissuaded several jobseekers from making an effort to find work.
Wage inflation will also be carefully observed to try to find a reason for the Fed to hike four times in 2018 rather than the three hikes indicated by Chairman Jay Powell.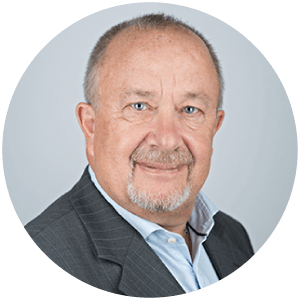 About Alan Hill
Alan has been involved in the FX market for more than 25 years and brings a wealth of experience to his content. His knowledge has been gained while trading through some of the most volatile periods of recent history. His commentary relies on an understanding of past events and how they will affect future market performance."