Daily Market Brief – 19 October 2015
GBP/EUR edges towards 1.37
Quote of the day: "The only way to do great work is to love what you do" – Steve Jobs
October 19th: Highlights
GBP/EUR trading close to 1.37
Lacklustre US labour data benefitting GBP/USD
High impact week of UK economic data
EUR/USD largely unchanged
China fears persist
CAD outperforms US Dollar
Friday was a quiet day in the currency markets, devoid of any major high impact data out of the UK. GBP/EUR edged higher on deflationary concerns simmering within the Eurozone, the pair moved from lows of 1.3565 to hit highs of 1.3626. Today, Sterling is continuing to strengthen against the Euro, currently trading around 1.3671.
As mentioned, a lack of data meant GBP/USD had a limited day without any major movements. Sterling was able to appreciate slightly, now trading around 1.5480, up from Friday's 1.5452 levels.
Buyers and sellers of Sterling this week will keep a close high impact economic data. Watch out for Public Sector Net Borrowing and Retail Sales, with Bank of England governor Mark Carney making his address tomorrow at 11am.
Global Comment
EUR/USD is currently trading around 1.1323 in today's European morning session. Today sees no major releases from the EU or USA. Whilst we don't expect any major movements based on data releases, investors will keep an eye on reactions to today's German central bank monthly statement and the US where we will hear from two Fed FOMC members. Dollar buyers and sellers will be looking at tomorrow's data on US Building permits.
Well over half of exporters at China's largest trade fair are predicting a slowdown in their markets to last for over half a year, with the country widely anticipated to announce its weakest economic growth in decades tomorrow. Expect some movements in Aussie Dollar exchange rates. GBP/AUD is currently trading around 2.1233.
If you are buying or selling Canadian Dollars, watch out for data to emerge during the second half of the week. Wednesday will see the release of the Central Bank's Monetary Policy Report and Overnight rate. The latter is expected to stay at 0.5%, the same levels since June. The Canadian Dollar outperformed the US Dollar this week, with positive statistics on core retail and inflation statistics expecting to help strengthen the currency even more. GBP/CAD is currently trading around 1.9978. USD/CAD is currently trading around 1.2902.

Morning mid-market rates – The majors
85% savings. Job Done. So, what is the secret sauce of the CurrencyTransfer.com marketplace?

CNBC described us as 'disrupting global money transfer'. Finally, you kiss goodbye to hidden fees.
How are we innovating?
Well, we are not an expensive bank costing you up to £1,500 on every £50,000 trade. Neither do you ever need to ring around multiple brokers and speak to sales guys. Pretty inaccurate way of shopping around. We help you maximise the value of each transfer. Quite simply, you are in control. Foreign exchange companies compete in a LIVE marketplace to win your business.
You win!
Got a question? We'd be delighted to help!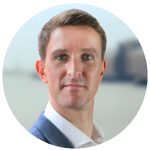 Paul Plewman
Director of Sales & Operations
t: +44 (0) 20 7096 1036
e: paul@currencytransfer.com