19 Oct 2018: Sterling pressured by Brexit indecision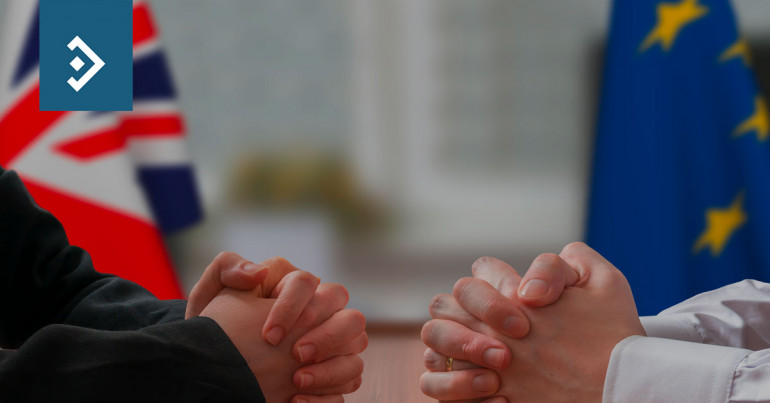 Sterling pressured by Brexit indecision

Morning mid-market rates – The majors
October 19th: Highlights
Costly extension to transition fails to solve major issue(s)
Dollar rallies as U.S. Treasury issues currency watch list
EU's Italian Budget criticism as expected but drives euro to one week low
May offers months of "additional transition time"
UK Prime Minister Theresa May came face to face with her EU Colleagues yesterday in what had been seen as her chance to put her case for Brexit to a group where she may find some "grassroots" support.
EU Council President Donald Tusk called for "new facts" but all Mrs May could offer was an extension of "a few months" to the transition period that is set to end on 31st December 2020.
Although the UK will officially depart the EU on 29th March next year, it will remain subject to the EU's rules and regulations, be bound by any new rules and financially committed until the end of the transition period.
The offer made by Mrs May was met with lukewarm support in Brussels but created a furore at home as MP's queued up to condemn the idea. The major issue is that as the UK will continue to be financially liable, any extension could easily take in the next spending round to which the UK would have to contribute, without any possible benefit.
A hard Brexit is now fast becoming many European leaders' base case with France the latest to issue a series of no deal guidelines.
Mrs May is not expected in Brussels again until after the new year when negotiations will really be "coming down to the wire".
The pound had something of a precipitous fall versus the dollar yesterday, reaching a low of 1.3017, but it has managed to hold onto that level overnight as the market awaits further developments today and over the weekend.
Considering your next transfer? Log in to compare live quotes today.
US Treasury issues list of potential "currency manipulators"
The U.S.Treasury issues a list every six months of countries that are either "currency manipulators" or where their actions could be construed as currency manipulation.
Number one on that list as it has been for many years is China, which comes as no surprise.
Others mentioned are Japan, which reacted with an assurance that it will continue with its current monetary policy which is not geared towards a weaker JPY, India, South Korea and Switzerland. There is one other country mentioned which just about sums up the lack of research and understanding that goes into the report. That country is Germany!
It is hard to imagine how Germany, arch inflation fighter, can even consider a weakening of its currency, even if it could. The Deutschemark, when it existed, was always considered to be, if anything, over protected given the inflation fighting qualities of a strong currency. Now being part of a currency union that includes serial profligates, Germany cannot do much to influence the currency, even if it wanted to.
Japan is the most likely country to feel the wrath of currency manipulation accusations as it does have an unofficial "weak Yen policy", but the reasons for that are well known and concessions in other areas are used to gain acceptance. There are due to be further trade talks between Washington and Tokyo although Prime Minister Abe is against a bilateral agreement that includes Japan's agricultural policy.
The story with China is well, known and their currency manipulation has created a sense of ire in Washington for many years
The dollar index rallied yesterday reaching a high of 96.00. It is expected remain in a reasonably tight range until the midterm elections take place in a little over two weeks.
Brussels officially condemns Italy's budget which surprises no one

The Italian budget proposals for 2019 which will create a deficit of 2.4% were roundly condemned in a letter to its Finance Minister yesterday.
In the letter, the European Commission commented that Italy is in serious breach of EU regulations. Specifically, Brussels condemned Government spending as too high, a rising structural deficit, and the fact that public debt would not come down in line with EU rules.
Italian Deputy Prime Minister Matteo Salvini, who took these criticisms in his stride as "wholly expected" mentioned in response that he is considering running for the position of EU Commission President, the role currently filled by Jean-Claude Juncker.
While this may have been a tongue-in-cheek comment it has an underlying message that Rome is not about to be bullied by Brussels.
Salvini, who has adopted a "Trumpesque" rallying call of "Italy First" has pushed the popularity of his Northern League Party to 34%, its highest ever. The other coalition partner, Five Star, has waned a little with its rating down at 28%. By comparison, Silvio Berlusconi's Forza Italia Party has 7.8% support.
The Italian Budget is going to be a major driver for the single currency for at least the rest of this year. It fell yesterday, in the face of a stronger dollar, to a low of 1.1449, and closed within a few pips of that level.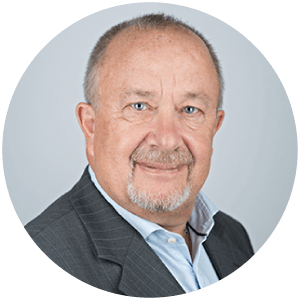 About Alan Hill
Alan has been involved in the FX market for more than 25 years and brings a wealth of experience to his content. His knowledge has been gained while trading through some of the most volatile periods of recent history. His commentary relies on an understanding of past events and how they will affect future market performance."