Daily Market Brief – 20th August 2015
Euro rallies after Germany vote for bailout
Quote of the day: "Do something today that your future self will thank you for."
August 20th: Highlights
Euro rallies after Germany vote for bailout
UK retail sales disappoint
Greece makes debt repayment
US Dollar broadly weaker
Sterling Comment
Yesterday, Sterling reached early highs against the Euro, peaking at 1.4209 before pulling back throughout the day to close at 1.4106. The Euro rallied following German MP's voting to approve a third Greek bailout. Athens was subsequently able to repay the European Central bank on time and the Euro became more attractive accordingly. This morning, German Producer Price Index printed 0.0% on the month of July and -1.3% on this year, coming in as forecasted. GBP/EUR is currently hovering around the 1.40 mark.
UK retail sales data disappoints, coming in far less than expected in July, causing GBP/USD to slump to session lows this morning. GBP/USD was down 0.35% to 1.5619 from around 1.5651 ahead of the data release.

Greece
For many investors it was surprising, but it has actually happened. Greece has made a debt repayment on time! The 3.2 billion euros came fresh from newly released bailout funds. Many senior ministers are now arguing for rapid elections following a rebellion in the ruling party.

Global Comment
The US Dollar was broadly weaker yesterday against the major pairs, with further weakness coming after inflation figures in the US missed expectations. Core figures fell to 0.1% in July from a previous months figure of 0.3%.
Construction industry in Spain will grow by 3% this year following seven straight years of decline. The economy is expanding at double the Eurozone average, however the 22% unemployment rate is only second to Greece and a huge source of concern to the IMF.
There is finally some good news emanating from China. Investment is up 5.2%, a sign that global investors still feel a sense of security in the long term future of the world's second biggest economy.

Morning mid-market rates – The majors
85% savings. Job Done. So, what is the secret sauce of the CurrencyTransfer.com marketplace?

CNBC described us as 'disrupting global money transfer'. Finally, you kiss goodbye to hidden fees.
How are we innovating?
Well, we are not an expensive bank costing you up to £1,500 on every £50,000 trade. Neither do you ever need to ring around multiple brokers and speak to sales guys. Pretty inaccurate way of shopping around. We help you maximise the value of each transfer. Quite simply, you are in control. Foreign exchange companies compete in a LIVE marketplace to win your business.
You win!
Got a question? We'd be delighted to help!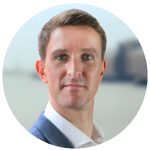 Paul Plewman
Director of Sales & Operations
t: +44 (0) 20 7096 1036
e: paul@currencytransfer.com