Daily Market Brief – 20 January 2016
Sterling slumps
Quote of the day: "If you can't convince them, confuse them!"
January 20th: Highlights
Sterling down across the board
UK Employment data
US Inflation data
CAD rate decision expects 0.25% cut
Safe-haven flows drive commodity currencies lower
The CPI inflation data came in at 0.2%, in-line with forecasts. This is the first time since January 2015 that this has come in above 0.1%, but is still way below the BoE target of 2% and there was little reaction in the market.
Cable may look to be relatively stable so far today but Sterling has been left licking it's wounds after yesterday's pounding. Speaking at Queen Mary University, BoE Governer Mark Carney suggested all bets were off for a rate hike any time soon. His comments were taken as a follow-up to last summer, when he suggested that a decision 'would likely come into sharper relief around the turn of the year'. Yesterday he said 'the decision proved straight-forward: now is not the time to raise interst rates'. He said that he'd need to see faster economic growth, higher pay and more core inflation before he would vote for rates to rise. Naturally, Sterling was sold off aggressively.
Cable lost over half a cent when this news initially hit the wires, around midday, and then US traders targeted the short side again in the afternoon session and another key support was taken out. Sterling sold down to a fresh multi-year low of around $1.4135.
One the calendar today, UK data is expected to show the unemployment rate at 5.2%, but short/medium-term conditions are expected to continue favouring currency repatriation, benefitting GBP-buyers.
Considering your next transfer? Log in to compare live quotes today.
Global Comment
Wider market sentiment moved lower again overnight, once again driven by the oil price. The International Energy Agency warned of a supply glut from the re-introduction of Iranian supplies to the market. Asian equities were down and the Nikkei down around 3.7% and European stocks are down this morning.
Currency trading continues to run on similar lines. Risk aversion drives support and strength to the euro and the yen, whilst weakening the commodity currencies in parallel. The CAD was driven lower still by the expectation that the BoC will cut rates by 0.25% when they meet later today.
Eurozone inflation rose 0.2% in December – the highest reading since July. Just like the UK, this is way below the ECB target, but unlike the UK, it was taken as a positive reading as it may have a trickle-down effect on the ECB decision to increase the QE programme.
IMF cut global growth forecast for this year to 3.4% (from 3.6%), citing risks relating to the emerging markets and the slowdown in China.
Traders will be hoping for some positive data to help shift the current sentiment. We have US inflation data, expected to pick-up to +0.8% (+0.5% last month), Building Permits (1.2m exp) and Housing Starts (1.2m exp).

Morning mid-market rates – The majors
85% savings. Job Done. So, what is the secret sauce of the CurrencyTransfer.com marketplace?

CNBC described us as 'disrupting global money transfer'. Finally, you kiss goodbye to hidden fees.
How are we innovating?
Well, we are not an expensive bank costing you up to £1,500 on every £50,000 trade. Neither do you ever need to ring around multiple brokers and speak to sales guys. Pretty inaccurate way of shopping around. We help you maximise the value of each transfer. Quite simply, you are in control. Foreign exchange companies compete in a LIVE marketplace to win your business.
You win!
Got a question? We'd be delighted to help!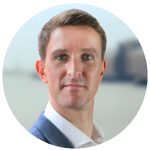 Paul Plewman
Director of Sales & Operations
t: +44 (0) 20 7096 1036
e: [email protected]