Daily Market Brief – 20th May 2015
GBP/USD drops from 1.58 to 1.55
Your quote of the day: "Great things are done by a series of small things brought together."
May 20th: Highlights
GBP/USD drops from 1.58 to 1.55 in three days
Poor UK CPI figures released
Greece warns it may miss June IMF payment
Athens face bill of 1.5 billion Euros
Sterling Comment
GBP/EUR opened yesterday trading at 1.3825, building up to a day high of 1.3980. The Euro fell sharply on comments ECB board member Benoit Coeure made, suggesting the ECB would be 'front loading' asset purchases ahead of the lower liquidity levels in the summer months. Interestingly, Bloomberg reported that these comments were first made behind closed doors to an audience of Fund Managers before being spread to the wider market. We wonder if that qualifies for EU-sponsored insider dealing, but nevertheless, the Euro tanked on the open before pulling back after poor UK CPI figures were released.
Yesterday, GBP/USD had reached a peak of 1.5669 before the CPI release confirmed deflation in the UK and Cable pulled back in the morning session to hit a daily low of 1.5448 around lunchtime. In just a space of three days, we have seen GBP/USD drop from its 2015 high at 1.58 to 1.55 within around three days. Stronger than estimated US housing data has contributed to this move as it adds weight to the US rate hike debate. GBP/USD is currently trading around 1.5520.
Greece Comment
Over the last 24 hours, positive reports have emerged suggesting that a deal to finally conclude this ongoing saga may come within the next week or so. Athens faces a bill of around 1.5 billion euros ($1.7 billion). GBPEUR is currently trading around 1.3980.
Global Comment
The Aussie Dollar eased in Asia in today's early session following a consumer sentiment survey highlighting a sharp jump higher and the Yen weakened as the market digested first quarter growth figures came in better than expected. Australia's Westpac Consumer Sentiment for May rose 6.4% to 102.4, the it's highest levels since January 2014. USDJPY traded at 120.82, up 0.10%, while AUDUSD at 0.7907, down 0.09%.
On the data front, investors will be focusing on the US with FOMC minutes taking centre stage. Also of note, the Swiss ZEW survey is also due out later this evening.

Morning mid-market rates – The majors
85% savings. Job Done. So, what is the secret sauce of the CurrencyTransfer.com marketplace?

CNBC described us as 'disrupting global money transfer'. Finally, you kiss goodbye to hidden fees.
How are we innovating?
Well, we are not an expensive bank costing you up to £1,500 on every £50,000 trade. Neither do you ever need to ring around multiple brokers and speak to sales guys. Pretty inaccurate way of shopping around. We help you maximise the value of each transfer. Quite simply, you are in control. Foreign exchange companies compete in a LIVE marketplace to win your business.
You win!
Got a question? We'd be delighted to help!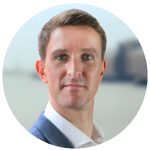 Paul Plewman
Director of Sales & Operations
t: +44 (0) 20 7096 1036
e: paul@currencytransfer.com