Daily Market Brief – 20 October 2015
Strong ECB lending data helps Euro
Quote of the day: "Either you run the day or the day runs you"
October 20th: Highlights
Strong ECB lending data helps Euro
Sterling pulls back to 1.3602
GBPCAD trading above 2.01
Aussie moves higher against softer Dollar
All eyes on Carney speech
What's happening to Sterling? Yesterday, the Pound touched highs of just under 1.3700, advancing close to 1% from lows of 1.3559 throughout yesterday's session against the Euro. However, the Euro has advanced and GBP/EUR is now trading back at 1.3599. Euro strength can be attributed to strong lending data and news that broke yesterday that the ECB has lifted the lowest amount required for Eurozone banks to hold in capital. Interestingly, Merrill Lynch forecast that GBP/EUR exchange rates will hit over 1.4084 by the end of the year!
Minimal UK data yesterday meant GBPUSD moved in a very narrow fashion from 1.5425 to 1.5496. Data from the US NAHB Housing Market Index showed only a small impact on the dollar, with data showing better than anticipated numbers. As of lunchtime today, GBP/USD is trading in the region 1.5479.
Watch out today for Bank of England Governor Mark Carney who will give a speech on Britain's position regarding rising interest rates. Britain could face a scenario where rates rise irrespective of whether the Fed will tighten policy.
Global Comment
Down under, the Aussie dollar has been trading higher than the US Dollar in today's early session, largely due to uncertainty over the timing of a possible rate hike. Sentiment remains vulnerable, with AUD/USD hitting 0.7278 in late Asian trade, a session high. The pair is trading at 0.7284.
The RBA commented that the Aussie's depreciation, together with low interest rates, is helping the economy get back on a stable footing. GBP/AUD is currently trading at 2.1246.
The Canadian Dollar steadied the ship at C$1.3020 against the US Dollar after pulling back almost 1 percent overnight following the Liberal party's stunning election victory. In their manifesto, the Liberal party have promised greater public spending and tougher environmental rules. Sterling is strengthening, with GBP/CAD now trading above 2.01 "It's a big surprise that it's a majority government and of course it's a Liberal government," comments John Hardy, head of FX strategy at Saxo bank in Copenhagen.

Morning mid-market rates – The majors
85% savings. Job Done. So, what is the secret sauce of the CurrencyTransfer.com marketplace?

CNBC described us as 'disrupting global money transfer'. Finally, you kiss goodbye to hidden fees.
How are we innovating?
Well, we are not an expensive bank costing you up to £1,500 on every £50,000 trade. Neither do you ever need to ring around multiple brokers and speak to sales guys. Pretty inaccurate way of shopping around. We help you maximise the value of each transfer. Quite simply, you are in control. Foreign exchange companies compete in a LIVE marketplace to win your business.
You win!
Got a question? We'd be delighted to help!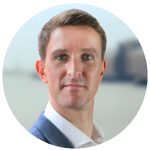 Paul Plewman
Director of Sales & Operations
t: +44 (0) 20 7096 1036
e: paul@currencytransfer.com