22 November 2021: Odds shorten on rate hike
Odds shorten on rate hike

Morning mid-market rates – The majors
22nd November: Highlights
BoE Chief Economist leaning towards a rate hike
Economy roaring back but inflation the major concern
Weidmann and Lagarde clash over inflation
Bailey continues to blame supply side, but fears wage rises
It seems that every day that passes and every piece of data that is released points to a rate hike at the Monetary policy committee meeting that will be held of December 16th,
The Bank of England's Chief Economist Hugh Pill voted against a hike at the last meeting, but in an interview on Friday he commented that the weight of evidence favouring a rate hike has shifted.
He said he is still uncertain about how he will vote, but that is more likely playing to the crowd, since it is unlikely that much will change in the direction of prices in the next three weeks or so.
Pill, another ex-Goldman Sachs employee who has found his way to the Central Bank warned against making assumptions about what the MPC is thinking. The reason that the MPC is constructed as it is, is to ensure as broad a set of views as possible. Because of this, there is no certainty that even if there is a hike that it will be within the fifteen to twenty-five basis point range that the market considers likely.
Andrew Bailey, the Governor of the Bank of England, has shown a more subtle tone when discussing inflation after being widely criticized following the most recent MPC meeting. Although he believes that the supply side of the economy is seeing temporary issues, he is also wary of wages beginning to rise.
With inflation now at a ten-year high of 4.2%, a rate hike is becoming not only likely but necessary.
There will be a further release of employment data before the next meeting, but it would be extraordinary if the most recent improvement wasn't continued or the MPC was swayed by a single outlier.
Pill went on to provide a hint on his voting intention by commenting that the burden of proof now lies with those who wish to vote against.
Pill is new to the job, but it is refreshing to see that he holds no preconceived idea about the economy like this seen from some of his colleagues from outside the Bank. Two such examples are Silvana Tenreyro and Michael Sanders. They appear almost programmed in their voting habits, one a dove while the other is a confirmed hawk.
Last week the pound rallied a little after three weeks of falls. It reached a high of 1.3513 but eventually closed at 1.3443.
Considering your next transfer? Log in to compare live quotes today.
FOMC members begin to call for faster taper
Jerome Powell the Chairman of the Federal Reserve is being kept on tenterhooks as President Biden remains undecided about whether he should be re-elected in the role.
At the beginning of last week, it was widely believed that a decision would be made by the end of the week, but as new week arrives, it is now considered probable that a decision will be made by Thanksgiving which is this coming Thursday.
While it is hard to fathom how such a simple decision requires such deep thinking, it must be viewed through the lens of Biden's relationship with the more left-leaning members of his Party within congress.
If Powell's only crime was to be that he was chosen by the previous President, then he should be a shoo-in due to his performance during the Pandemic.
However, there is concern that his Republican tendencies mean that he is softer on oversight of financial markets than the Democrats believe he should be.
His unofficial rival for the role, Lael Brainard, has spent most of her career in and around Financial Governance and appears to fit the profile that the majority in congress demand.
Treasury Secretary Janet Yellen endorses Powell's candidacy, but she has been quieter about her view since it became a two-horse race since she is well aware of the need for Treasury and Central Bank to work together to ensure the countries safe exit from the Pandemic.
The third office of financial regulation within the country is the Office of the Comptroller of the Currency. This little heard of bureau is responsible for the chartering, regulation and supervision of all national banks and federally licensed branches of foreign Banks.
This is another office where Biden is due to announce a fresh Director.
His choice for this role has been even more controversial. He has nominated Saule Omarova, a Marxist, who has highly controversial views on the nationalization of the entire banking system.
At her interview, the mood of the panel was summed up very early when she was asked if she prefers to be called professor or comrade.
Last week, the dollar index was well-supported but looks unable to continue its recent rally.
It reached a high of 96.24, a level that was last seen in July of last year. That level marked the beginning of the acceleration of the index's fall to an eventual low of 89.20.
With the markets slowing due to the Thanksgiving holiday later this week, it may be that the high for the currency, at least in the short-term, has now been set.
ECB President clashes with outgoing BUBA President
ECB President Lagarde may be beginning to see a degree of wavering over inflation from even her most dovish colleagues on the rate setting Governing Council. She counselled her colleagues to hold their nerve last week in the face of rising inflation that is now at a thirteen-year high of 4.1%, having risen from 3.4% in September.
It is now normal for Lagarde to receive a barrage of criticism from Germany, where she is accused of destroying savings and pension pots.
Indeed, the outgoing President of the Bundesbank Jens Weidmann renewed his criticism last week by suggesting at a conference that in view of the considerable uncertainty about rising inflation that the ECB should not commit to its current highly expansionary stance for too long.
Lagarde acknowledges that inflation has become unwelcome and painful but retains her view that in order for the region to emerge from the Pandemic unscathed economically, support for those countries that are taking longer to receiver must remain.
This disagreement remains at the heart of the inability of Germany and its more hawkish allies to affect the thinking of the Governing Council, since a significant majority of members are still prepared to vote with Lagarde.
Weidmann's departure from the German Central Bank next month will remove a thorn from the side of the Central bank's President and while she may welcome this, Weidmann has provided a vital service in calling her to account and portraying an opposite of unwelcome view on how the recovery should take place.
With its reputation for lurching from feast to domain and back again, the Eurozone economy will benefit from a period of greater stability once it is able to escape from the clutches of Coronavirus.
Several nations are seeing an unwelcome spike in cases of Covid-19 with the Netherlands and Austria both returning to lockdown. In The Netherlands, there have been violent protests about the return to lockdown coming so close to the Holiday season.
The single currency suffered at the hands of a stronger dollar last week. It fell to a new long-term low. It reached 1.1250, closing at 1.1288.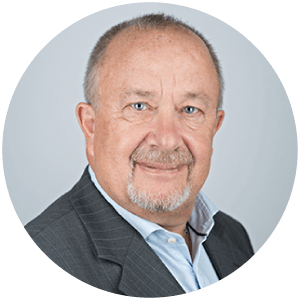 About Alan Hill
Alan has been involved in the FX market for more than 25 years and brings a wealth of experience to his content. His knowledge has been gained while trading through some of the most volatile periods of recent history. His commentary relies on an understanding of past events and how they will affect future market performance."