23 November 2021: EU lockdowns to hit UK economy
EU lockdowns to hit UK economy

Morning mid-market rates – The majors
23rd November: Highlights
CBI calls for the Government to get serious about levelling up
Black Friday to begin the decisive test for the economy
Consumer confidence hit by further lockdowns
Exports to suffer from greater bottlenecks
The UK still sees 20% of its total exports finding their way to the EU despite Brexit. The rise in cases of Covid-19 that have led to fears of a new wave with lockdowns already seen in some EU states is likely to have a knock-on effect on the UK economy.
While the country is coping well following the introduction of booster jabs, there may very well be economic fallout even if there is no significant spike in cases.
The bosses' union, the Confederation of British Industry (CBI), is holding its annual conference, with the leaders of both main political parties making speeches.
Prime Minister Boris Johnson fluffed his lines, making a shambolic speech. He lost his place and made a rambling, almost embarrassing attempt to ad-lib, at one point commenting on a trip to a children's theme park.
Sir Keir Starmer managed to stay far more on point, calling for a complete economic reset following Brexit and the Pandemic. He promised that a future Labour Government would ensure that young people are retrained to be ready to be able to find employment as the economy changes its basic identity.
The CBI's Director General spoke of the opportunity for the Government to provide economic growth to all parts of the country, but the levelling up process must begin immediately if the chance is not to be lost.
Regionalized growth will provide skilled work, better paid jobs, success across all sectors and sizes of business and will create a positive circle of renewal.
Prominent accounting firm EY in its regular economic update which was published recently spoke of a downgrade in its predictions for growth for next year and 2023. It blames the high and rising cost of living.
The EY Item Club uses the same model of the UK economy as the Treasury. It has also downgraded its prediction for growth in 2021 from 7.6% to 6.9%.
It also forecasts that the economy will reach its pre-Pandemic level during Q1 of next year.
The pound lost a little ground versus the dollar yesterday. It fell to a low of 1.3390, closing at 1.3405.
Considering your next transfer? Log in to compare live quotes today.
Brainard nominated as Deputy Chair
There was widespread approval yesterday for President Biden's decision to nominate the Chairman of the Federal Reserve Jerome Powell for a second term. He also nominated long-time Fed Governance specialist Lael Brainard to be Vice-Chairman, a clear indication of her promotion to the top job at the end of Powell's tenure.
While this is deemed to be the correct decision by the financial markets, it also marks the first time that the Vice-Chairman will be both responsible for a specific part of policy while also creating a more forward-looking succession policy.
Biden stressed in his speech announcing his decision that it is impossible to go back to how the economy was pre-Pandemic. He took the opportunity to promote his build back better programme calling the Powell and Brainard as the perfect team to fight inflation and deliver full employment.
In his first confirmation vote, Powell was backed 84-13, but that was under a Republican President who was more interested in growth than governance. While he is almost certain to receive confirmation, the vote is likely to be closer this time around.
Although the new term doesn't start until next February, Powell will face an interesting discussion on inflation at the next FOMC meeting on December 14/15.
There are several members of the rate setting committee who believe that in light of rising inflation, that the speed of the taper of additional support needs to be increased. This would also lead to a rise in interest rates, as soon as the second quarter of next year
Stock markets have been continuing to set new highs driven by historically low interest rates, while the housing market is feared to be creating a bubble.
Any thought of rising rates could see a significant correction in equity markets and also prick the bubble in house prices.
The dollar index gained more ground as the market began to consider the holiday at the end of the week. It rose to 96.55, closing at 96.51
The Euro continues to suffer
The Coronavirus Pandemic has shown its teeth again across the entire EU but has been particularly virulent in some states, bringing new lockdowns to The Netherlands and Austria.
In The Netherlands, there have been violent protests against the restrictions, while in Austria the lockdown initially applied only to those who had not been vaccinated but has now been extended to the entire population. Austria has one of the lowest take-ups of the vaccination, and the Government is now encouraging everyone to receive at least the first dose to allow it to ease restrictions before Christmas.
Consumer confidence, which was already fragile, fell again this month. The October reading was -4.6. It fell to -6.8 in November.
There is no doubt that fears of another full lockdown across the entire region are leading consumers to try to reduce contact at what is a crucial time of year for the economy.
While the headline number for confidence paints the overall picture, the detail of what is driving fears is lacking. With employment increasing providing security to many, outside the Pandemic, it is likely that inflation and fears of still higher prices are deterring higher spending.
Inflation is sure to have a dampening effect on confidence as households see basic purchases rising month after month.
Concerns are particularly prevalent in nations with high savings rates as they see little of no interest being paid on pension pots while the value of their savings is being denuded by inflation.
The continued commitment of ECB President Christine Lagarde to retain the elevated level of support being provided to the economy is likely to be tested as concerns grow, particularly across the northern nations, about inflation becoming ingrained.
The euro continues to suffer at the hands of a stronger dollar. It is making new lows daily.
It fell to 1.1230 yesterday, closing at 1.1236.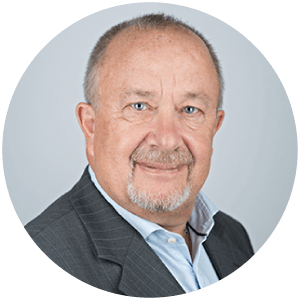 About Alan Hill
Alan has been involved in the FX market for more than 25 years and brings a wealth of experience to his content. His knowledge has been gained while trading through some of the most volatile periods of recent history. His commentary relies on an understanding of past events and how they will affect future market performance."