Daily Market Brief – 23rd September 2015
Safe haven strengthens USD
Quote of the day: "A satisfied customer is the best business strategy of all"
September 23rd: Highlights
UK Public Sector Net Borrowing
UK MPC Member Shafik Speaks
ECB president's testimony to the European Parliament
US FOMC Member Lockhart Speaks
Sterling Comment
Yesterday, we saw safe-haven currencies driven higher as share prices pulled back as the VW story takes column inches away from the 'nasty nasty bankers' for a while. Sterling fell by nearly 2 cents, one of the biggest one-day losses since July as poor UK manufacturing data added to safe-haven play. The sector failed to expand for the first time since 2013.
Overnight, Righmove published their house price index, which showed asking prices post their biggest monthly rise in 13yrs, fuelled by cheap borrowing costs and lack of supply.
The story of UK economic recovery is affected by a mixed bag of domestic data. Stagnant inflation, coupled with softer global growth prospects have caused many analysts to push back their expectations of a Bank of England rate hike from Q1 to Q2 next year. And to think, last month there was a debate over whether BoE would crack on and raise rates ahead of the Fed.
The UK's public sector net borrowing for August was much higher than expected. Government borrowing now totals £1,506 billion, nearly £70 billion more than this time last year. The Office for National Statistics pointed to a fall in revenue from corporation tax to justify the shortfall.

Global Comment
This morning, Chinese Manufacturing PMI came out at 47.0. Anything below 50 shows contraction in the sector, so this confirms that things are not looking good. This has been an anticipated data point since the FOMC cited 'international developments' as a reason not to raise rates and wider concerns over the state of global growth have not been helped by this data. This is the lowest reading in 6yrs and the 11th successive month of manufacturing decline. The market reaction is driven more by a view on what other economies would be affected by the Chinese slowdown and the Aussie dollar, one of the most exposed to the Chinese economy, pulled back by 1.5cent.
Central banker will be in the frame today, starting with the South African Reserve Bank, which is not expected to follow July's to leave interest rates unchanged at 6%, despite the ZAR continuing to trade over 20 (worst point in 20yrs).
This afternoon the European Central Bank's Mario Draghi is in front of the European Parliament, which will be scrutinised for clues on whether ECB is likely to add to its current bond buying program to further loosen monetary policy.
Later this evening Fed's Dennis Lockhart will be speaking, where the market will be looking for comfort that the current view – that the Fed will raise rates in December – is the right one.

Morning mid-market rates – The majors
85% savings. Job Done. So, what is the secret sauce of the CurrencyTransfer.com marketplace?
CNBC described us as 'disrupting global money transfer'. Finally, you kiss goodbye to hidden fees.
How are we innovating?
Well, we are not an expensive bank costing you up to £1,500 on every £50,000 trade. Neither do you ever need to ring around multiple brokers and speak to sales guys. Pretty inaccurate way of shopping around. We help you maximise the value of each transfer. Quite simply, you are in control. Foreign exchange companies compete in a LIVE marketplace to win your business.
You win!
Got a question? We'd be delighted to help!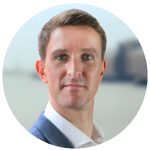 Paul Plewman
Director of Sales & Operations
t: +44 (0) 20 7096 1036
e: paul@currencytransfer.com