Daily Market Brief – 25th August 2015
Urgent Market Update – China's Black Monday
Quote of the day: "Do what you love. The rest comes."
August 25th: Highlights
Sterling suffers most volatile day in 6 years v Euro
China crisis 'a million times worse' than Greece
Black Monday sees plunging stock prices
CAD sinks to 11 year low against GBP
Aussie and Kiwi hit 6 year lows
Sterling Comment
Yesterday saw an eventful day in the foreign exchange markets, despite the fact that there was little released out of the UK from a data perspective. With China's brewing crisis, which analyst Panos Mourdoukoatis believe is a 'thousand times worse' than Greece, risk aversion took hold.
GBP/USD opened yesterday's trading session at 1.5628 and rose 1.2% over the course the morning to 1.5802. The cross consolidated its earlier gains to close at 1.5725, and is now trading in the region of 1.5782.
The British Pound recorded one of its biggest daily losses against the Single Currency, with GBP/EUR falling from 1.3771 to a low of 1.3462 once the US markets opened. We saw a 2.8% drop in a 30 minute window. Sterling has since recovered and is now trading around 1.37 levels

China Crisis
Yesterday was labeled 'Black Monday' as the market was dominated by a plunge in stock markets and rapidly falling commodity prices following the devaluation of China's currency nearly two weeks ago. 5 trillion dollars has been wiped off the value of global stocks, with the lowest commodity prices seen in 16 years. With China in turmoil, analysts believe the Fed may well be delaying the rise of interest rates scheduled for September.

Global Comment
EUR/USD opened yesterday at 1.1361 before rising to a day high of 1.1711. The pair has retreated and is now trading in the region of 1.1494.
The Aussie and the Kiwi Dollars hit six year lows on Monday. Decline in Chinese manufacturing, its biggest trading partner, is hitting the currencies hard. We saw the Aussie weaken to highs of 2.2398 with the New Zealand Dollar hitting a high of 2.5361 against the pound respectively. We're now seeing GBP/AUD trading at 2.1849 and GBP/NZD at 2.4134.
CAD plummeted to an 11 year low against the British Pound, touching highs of 2.0972, levels not seen since August 2004. The pair is now trading in the region of 2.0804.

Morning mid-market rates – The majors
85% savings. Job Done. So, what is the secret sauce of the CurrencyTransfer.com marketplace?

CNBC described us as 'disrupting global money transfer'. Finally, you kiss goodbye to hidden fees.
How are we innovating?
Well, we are not an expensive bank costing you up to £1,500 on every £50,000 trade. Neither do you ever need to ring around multiple brokers and speak to sales guys. Pretty inaccurate way of shopping around. We help you maximise the value of each transfer. Quite simply, you are in control. Foreign exchange companies compete in a LIVE marketplace to win your business.
You win!
Got a question? We'd be delighted to help!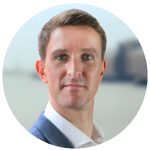 Paul Plewman
Director of Sales & Operations
t: +44 (0) 20 7096 1036
e: paul@currencytransfer.com