Daily Market Brief – 28th July 2015
Time to lock in rates as Pound bounces back?
Quote of the day: "It's not about your tools. It's about the problem they solve"
July 28th: Highlights
UK GDP up 0.7%
Sterling recovers yesterdays Euro losses
Stronger than expected Eurozone data
IMF send Europe a warning
Chinese stock market continues to crash
Kiwi and Aussie Dollar at multi-year lows
Sterling Comment
Sterling was broadly flat in front of UK growth data this morning. We saw Q2 GDP released in line with forecasts at +0.7% (up from the +0.4% in Q1), and this has helped move GBP/EUR back towards 1.41, recovering some of the losses suffered yesterday. Change in GDP is the main indicator of economic growth and can have a significant impact on Sterling exchange rates.
After a poor end to last week, GBP/USD began to see some marginal benefit throughout Monday's session. The pair is currently trading this morning in the region of 1.5576
If you are buying or selling sterling, it may be a good time to view live quotes or talk to your Personal Currency Concierge regarding any upcoming purchasing strategies.

Greece
So it turns out that yesterday's rumours were true and former FinMin Varoufakis was indeed planning to hack government databases as part of a plan to launch a parallel currency. A recording has been released of a conversation held between him and investors where he outlines how they were 'planning to create, surreptitiously, reserve accounts attached to every tax file number, without telling anyone, just to have this system in a function under wraps'. Sneaky.
Where yesterday denial was the reaction, today it is justification. In defence of a 'plan B' they have claimed it would have been 'remiss' not to have a contingency plan.
This may serve to drive a wedge between the Greek government and the Troika, who start talks on a long-term bailout package. Reaction from Euro heads has included comments that he was an 'unpredictable partner' and that future 'two-faced games will need to be avoided'. We'll have to see if Varoufakis' boasting to investors proves to be an own-goal for team Greece.
The IMF has warned the Eurozone countries not to be complacent by the scale of the threat still posed by the Greek situation. Whilst the situation is improving, the fund warns the region is "still exposed to vulnerabilities". Further episodes of "significant uncertainty and volatility cannot be ruled out".

Global Comment
The Chinese stock market is continuing a car crash performance as the Shanghai composite tanked 8.5%, the biggest fall for 8 years. This isn't helping either the Aussie Dollar or Kiwi Dollar, which remain at multi year lows against the US Dollar. GBP/AUD is trading at 2.1315 with GBP/NZD at 2.3364
The IMF have released their annual health-check of Europe, issuing warnings that the economy is at risk of returning to stagnation unless it makes reforms to promote competition and make hiring/firing easier.
Yesterday, the German IFO survey reported current business conditions are better then expected, when the index beat expectations, which helped pushed the euro higher across the board, as it extended gains against the US dollar (hitting a 2-week high) and it gained over a cent against sterling in the morning. However, this morning we're already challenging 1.41 again, following the UK GDP figures.
The US released better than expected Durable Goods data yesterday but there was little dollar reaction as the market is waiting for the Fed's policy meeting tomorrow where everyone is looking for any further indications on a rate hike. EUR/USD peaked at 1.1114 yesterday from lows of 1.0969, the pair now trading in the region of 1.1065.
The Aussie hit further lows overnight against most of its peers, following comments suggesting that the RBA may change their growth forecasts. The Aussie dollar has been in the wars recently and with an interest rate decision next week, we expect more is to come. But it could be worse – spare a thought for Venezuela's currency. That is in REAL trouble. On the black market, one USD bought 500 at the beginning of the month, 600 a few days later and is now challenging 700, touching a 40% devaluation.

Morning mid-market rates – The majors
85% savings. Job Done. So, what is the secret sauce of the CurrencyTransfer.com marketplace?

CNBC described us as 'disrupting global money transfer'. Finally, you kiss goodbye to hidden fees.
How are we innovating?
Well, we are not an expensive bank costing you up to £1,500 on every £50,000 trade. Neither do you ever need to ring around multiple brokers and speak to sales guys. Pretty inaccurate way of shopping around. We help you maximise the value of each transfer. Quite simply, you are in control. Foreign exchange companies compete in a LIVE marketplace to win your business.
You win!
Got a question? We'd be delighted to help!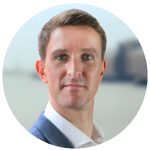 Paul Plewman
Director of Sales & Operations
t: +44 (0) 20 7096 1036
e: [email protected]