28 May 2019: No Deal Brexit a genuine possibility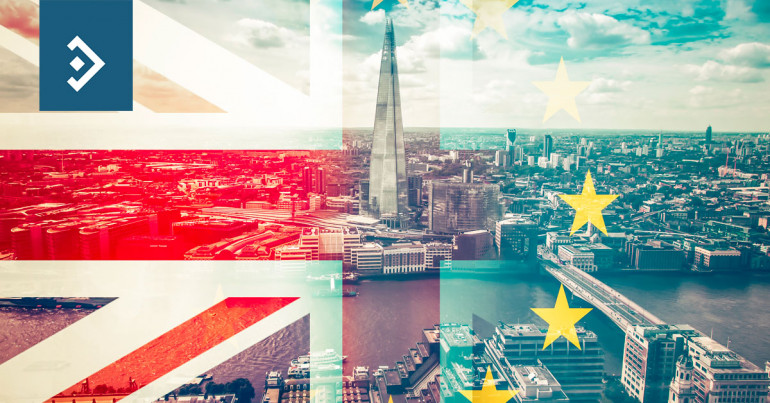 No Deal Brexit a genuine possibility

Morning mid-market rates – The majors
May 28th: Highlights
UK political landscape in major shakeup
European Centrists fragmented
Drivers of dollar strength becoming more global
Brexit Party a significant threat to Two-Party System
It is a situation bordering on the bizarre that an election that has no bearing on the UK's participation in future EU policy was "won" by a Party that wants to vote itself out of existence. The Brexit Party headed by political maverick Nigel Farage was the winner both practically and emotionally.
It is clear that this was a protest vote of major proportions particularly since it was a "shot to nothing." It is too early to declare two-party politics in the UK dead but, given the momentum created, it has certainly suffered a considerable setback, certainly the largest since World War Two.
The two major Parties are in a meltdown following the result with the Government facing a fractious and divisive leadership contest with nine senior figures lining up to do battle.
This undoubtedly brings No Deal into clear focus as several of the contenders believe that the UK's departure from the EU on October 31st should be set in stone whether Parliament can agree on a deal or not.
Meanwhile, the opposition Labour Party is in a similar position over policy if not over its leader. Jeremy Corbyn has been forced to agree that his Party's policy needs to support a second referendum despite his personal misgivings.
Labour's unofficial "policy" of using Brexit to try to force a General Election has failed since it has illustrated a Party without coherent policies for a modern Britain harking back to its days of Socialist idealism.
The rout of Labour was most significant in Scotland, a traditional Socialist heartland. This bodes very badly for its ability to return to Government in the foreseeable future. It is a truism in British Politics that Labour cannot win a General Election unless it wins in Scotland, although the old rulebook has clearly been cast aside for now.
David Cameron's decision to hold a referendum on Britain's EU membership three years ago due to his concern over the threat posed by UKIP has led to a far more significant shakeup in UK politics than could ever have been imagined.
In yesterday's holiday affected market, the pound gave up its gains following Theresa May's resignation, falling back to a low of 1.2667 and closing at 1.2680. Sterling is now completely in the thrall of the Government's leadership election. It is likely to derive the most significant direction from the Leadership frontrunners attitude to a No Deal Brexit.
Considering your next transfer? Log in to compare live quotes today.
European Centrists divided as EU becomes more radical
While ⅔ of the new European Parliament will favour a more integrated group, the centre-right and centre-left groups that had dominated have found their dominance fractured by several new parties which, in order to side with the "traditional" groups, will expect concessions relevant to their own countries.
The forming of allegiances will take time and the important economically significant matters of greater fiscal alignment and a regionwide benefit system could be delayed.
While there was a clear move towards nationalism, with France and Italy both veering further right, the concerns over a rise in anti-semitism in Germany clearly led to a fall in the vote for the right-wing AfD Party.
Overall, the makeup of the Parliament hasn't changed significantly but it has been clearly shown that the EU has become more nationally driven.
The votes for greater integration exist but the attitude of the population has changed as the policies agreed in Strasbourg are not feeding through quickly or effectively enough to change lives for the better.
The single currency lives on to fight another day but the financial market's patience is running out. Further weakness cannot be ruled out unless there is a concerted effort to provide accommodation that consists of more than providing cheap funding to businesses already heavily in debt.
Yesterday, the euro gave back most of its gains from last week, reaching a low of 1.1187, closing at 1.1194.
Traders concentrating external drivers for the Dollar

While the actions of the Federal Reserve are a major concern for domestic traders of bonds and equities, external forces are becoming a more compelling argument for the FX market.
President Trump, having just left Toko without any announcement on trade, is still facing a similar standoff with China while there is also the threat of a war with Iran as the military buildup in the Gulf continues.
Both China and Russia, who appear to be using more subtle methods, look on at U.S. military spending knowing that their influence is based upon Russian oil reserves and Chinese overseas investment.
While the market is concerned about U.S. activity outside its own borders, the economy is being left to its own devices as the Fed takes a leaf out of the book of the ECB.
Following a long period when Central Banks stood off and allowed the recovery from the 2008 crisis to happen organically the new Fed. Chairman was accused of acting hastily in hiking rates so willingly last year.
With inflation data and the latest release of GDP data due on Thursday, it is likely that the dollar may tread water for a couple of days unless there is a significant announcement from Washington.
Next week sees the President arrive in the UK on a state visit which may see some progress on a post-Brexit trade deal and the market will then fall under the spell of the latest employment report on June 7th.
Meanwhile the dollar index trades in a narrow range within its recent band. Yesterday, it reached a high of 97.79, closing at 97.74.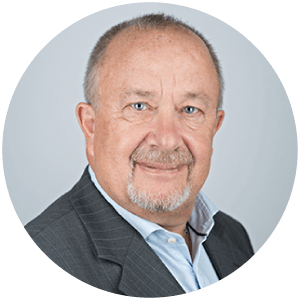 About Alan Hill
Alan has been involved in the FX market for more than 25 years and brings a wealth of experience to his content. His knowledge has been gained while trading through some of the most volatile periods of recent history. His commentary relies on an understanding of past events and how they will affect future market performance."