Daily Market Brief – 28 October 2015
Sterling holds firm against the Euro
Quote of the day: "Don't ask who's going to let you, challenge them to try to stop you"
October 28th: Highlights
Sterling holds firm against the Euro
UK GDP drops to 0.5%
US Durable Goods falls to -0.4%
US FOMC Statement
The main focus yesterday was UK GDP and US durable goods, providing an update to the prevailing economic health either side of the Atlantic.
UK economic growth cooled a little, largely because the manufacturing sector contracted for the third quarter in a row. UK GDP posted 0.5% (Vs. 0.7% forecast), down from 0.7% last quarter. Sterling lost a little ground against EUR and USD, reacting to the data, but losses were limited because the UK continues to outperform most of the majors, aided by an ECB member stating that Quantitative Easing is likely to last until Eurozone inflation hit 2%.
If you are buying and selling Euros, log in to compare live quotes today.
Global Comment
In the US, focus has already shifted to tonight's FOMC statement. Yesterday, durable goods disappointed, falling to -0.4%, the lowest level in eight months. Similar to the UK, the manufacturing sector is weighing on US performance. So no change to the rate is expected from the Fed tonight, but the statement will be closely scrutinised for further clues over when a rate rise is coming.
The Aussie gave up a lot of ground yesterday, losing 3cents to sterling and about 1.25c to USD on their latest inflation data, which slowed to 2.1%, the lowest point in the last 3yrs.

Morning mid-market rates – The majors
85% savings. Job Done. So, what is the secret sauce of the CurrencyTransfer.com marketplace?

CNBC described us as 'disrupting global money transfer'. Finally, you kiss goodbye to hidden fees.
How are we innovating?
Well, we are not an expensive bank costing you up to £1,500 on every £50,000 trade. Neither do you ever need to ring around multiple brokers and speak to sales guys. Pretty inaccurate way of shopping around. We help you maximise the value of each transfer. Quite simply, you are in control. Foreign exchange companies compete in a LIVE marketplace to win your business.
You win!
Got a question? We'd be delighted to help!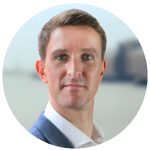 Paul Plewman
Director of Sales & Operations
t: +44 (0) 20 7096 1036
e: paul@currencytransfer.com