Daily Market Brief – 29th July 2015
Better late than never
Quote of the day: "Take nothing personally and if someone blocks one route, find another. Never give up"
July 29th: Highlights
Sterling fighting back against Euro
Week-high for Cable
Athens stock exchange to reopen
UK GDP as forecast
US Consumer Confidence falls short
Sterling Comment
Yesterday, UK GDP data was in line with forecast. A positive release, showing the highest reading since last October. However, the figures showed an increase reliance on domestic demand and factory output suffered an unusual quarterly fall. The 10th consecutive expansion benefited Sterling as the market supports the logic that improved growth will lead to an interest rate rise.
GBP/USD rose from a low of 1.5528 to highs of 1.5612. Momentum has continued today and currently we're seeing Cable around 1.5665.
Sterling was helped up against the Euro too, rising from lows of 1.4038 to a high of 1.4137. Currently, GBP/EUR is around 1.4190.
Prime Minister David Cameron was talking tough yesterday, claiming that Britain is not the place to hide "corrupt money from around the world". The PM promised to clamp down on "dodgy" offshore companies that buy up luxury properties in the UK as part of his drive to tackle international corruption.
If you are buying or selling sterling, it may be a good time to view live quotes or talk to your Personal Currency Concierge regarding any upcoming purchasing strategies.

Global Comment
Consumer confidence was released in from the US. The reading missed expectations, which was the worst reading this year. The market largely overlooked this as investors are anticipating the Fed could reinforce expectations for a September rate hike and this helped boost the greenback.
The single currency was trading down 0.37% against the US Dollar at 1.1046, down from a two week high of 1.1129.
Greece main stock market, the Athens stock exchange, is expected to open again at some point this week, marking a return to relative normality for the Mediterranean country. "The reopening of the market would no doubt also send a positive signal as regards the slow return to at least some semblance of normality in Greece."
The Fed MPC meets this evening. The market expects another 'no change', but are looking for further comfort around the expected September rate hike. Will there be a notable switch in tone? We'll see later, but this should provide further support for USD.

Morning mid-market rates – The majors
85% savings. Job Done. So, what is the secret sauce of the CurrencyTransfer.com marketplace?

CNBC described us as 'disrupting global money transfer'. Finally, you kiss goodbye to hidden fees.
How are we innovating?
Well, we are not an expensive bank costing you up to £1,500 on every £50,000 trade. Neither do you ever need to ring around multiple brokers and speak to sales guys. Pretty inaccurate way of shopping around. We help you maximise the value of each transfer. Quite simply, you are in control. Foreign exchange companies compete in a LIVE marketplace to win your business.
You win!
Got a question? We'd be delighted to help!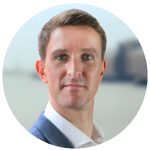 Paul Plewman
Director of Sales & Operations
t: +44 (0) 20 7096 1036
e: [email protected]