Daily Market Brief – 29th June 2015
Greek Tragedy: GBP/EUR breaches 1.42
Quote of the day: "The only way to learn it is to do it"
June 29th: Highlights
Greece closes banks for the week after bailout talks break down
Euro exchange rates plummet following Greek tragedy
GBP/EUR hovering around 1.42 mark
EUR/USD falls through 1.10
GBP/USD 1.569
Sterling Comment
As Greece continues to take punch after punch (or, some may see it, continues to punch itself), GBP continues to climb against the single currency. GBP/EUR briefly breached the 1.42 mark. It is now trading around 1.4170.
Direction on GBP/EUR will likely depend on whether Greece comes to an agreement with its creditors, and the incoming UK economic data that will be released this week. Among those data are Q1 GDP numbers and Manufacturing and Construction PMI.
GBP/USD was trading at 1.5746 late on Friday, pretty much unchanged for the whole of the day. At the time of writing, the GBP/USD pair is trading around the 1.5690 mark.

Greece
Last night, Greek PM Alexis Tsipras decided to close all Greek banks today after the European Central Bank decided to cut off the liquidity lifeline to Greece that had been in place for months. The ECB decision came as a result of Tsipras' institution of a referendum for next Sunday on whether to accept the terms of Greece's creditors. As the banks are closed, market analysts and Greek citizens fear that further capital controls may be put in place.
As a Grexit looms, EUR is crashing, with EURUSD diving below 1.10. If an agreement does not come about this week, analysts predict the Single Currency could sink to new lows as it experiences the principal shock of a Greek economy on its last breath.
With increased GBP/EUR volatility expected, log on and compare live euro quotes today. You are also more than welcome to get in touch with your Personal Currency Concierge to discuss any urgent transfers.
Global Comment
Release of key US economic data this week, should they prove positive, could further bolster a USD fresh off a week of big gains. The US Nonfarm Payrolls report is due Thursday, and this, in addition to Greece and other economic data, could cause some USD movement.
AUD took a little hit last week along with the Chinese stock market, and AUD/USD fell to .76.
Keep an eye on the Swiss Franc. CHF could regain some of its previous status as a safe European currency given the volatility EUR will likely experience this week. CHF/EUR hit .9688.

Morning mid-market rates – The majors
85% savings. Job Done. So, what is the secret sauce of the CurrencyTransfer.com marketplace?
CNBC described us as 'disrupting global money transfer'. Finally, you kiss goodbye to hidden fees.
How are we innovating?
Well, we are not an expensive bank costing you up to £1,500 on every £50,000 trade. Neither do you ever need to ring around multiple brokers and speak to sales guys. Pretty inaccurate way of shopping around. We help you maximise the value of each transfer. Quite simply, you are in control. Foreign exchange companies compete in a LIVE marketplace to win your business.
You win!
Got a question? We'd be delighted to help!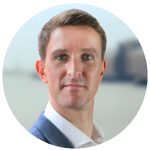 Paul Plewman
Director of Sales & Operations
t: +44 (0) 20 7096 1036
e: paul@currencytransfer.com