Daily Market Brief – 30th Jan 2017
Politics Driving Markets
Morning mid-market rates – The majors
Quote of the day: "Be stubborn about your goals, but flexible about your approach!"

January 30th: Highlights
Sterling set to recover further following robust growth data
Super Thursday looms
Eurozone numbers set to disappoint
The contrast between foreign policy in the U.S. and U.K. could not be more stark with Donald Trump left sitting behind his (figurative for now) wall banning people from visiting the country and Theresa May visiting Turkey to negotiate another post-Brexit trade deal for Britain.
Sterling facing a pivotal week
The U.K. Government is set to issue its white paper on its Brexit plans this week. This follows the High Court verdict that Parliament has to be consulted before Article 50 is triggered. The political fallout from this is afflicting the opposition Labour Party more than the Government but any continued uncertainty will weigh on the pound.
It is almost counter intuitive but any delay in the passing of the white paper will be positive for the pound as traders cling to the notion that Brexit is universally bad for the pound continually following the mantra; Hard Brexit Bad/Soft Brexit Good.
Once Article 50 has been triggered and negotiations start in earnest, the whole process will be distilled down (certainly in the eyes of the press) to single market versus free movement of people, with the pendulum swing on an almost daily basis.
Last week's encouraging growth figures set a positive backdrop to Super Thursday this week when the Bank of England will release its quarterly inflation report and the Monetary Policy Committee (MPC) will pronounce on interest rates.
Inflation has been pretty benign recently but following the 20% fall in sterling since June 23rd (despite a 5% recovery), prices will be starting to rise. The inflation report is very forward looking and coupled with the interest rate decision, rates will remain unchanged but continued vigilance will be key, sterling is likely to come under pressure.
Consumer spending has been the cornerstone of the economy and any slowdown due to rising prices will concern the MPC.
Considering your next transfer? Log in to compare live quotes today.
Eurozone set to emerge from the shadows
It seems an age since there was anything of note to emerge from the EU to drive the currency as it has taken a reactive stance overshadowed by the pound and dollar.
That may be about to change as headwinds are starting to pick up which could see the Euro under pressure.
There is likely to be no "rosy glow" to the growth figures being released Eurozone wide this week. Despite small pockets of positivity the overall picture is of a region "bumping along the bottom".
GDP is likely to have risen (if that is the correct term) from 0.3% in Q3 to 0.5% in Q4. No one will be excited by that yet, there is little more from a monetary policy perspective that can be done.
Sr. Draghi and his ECB colleagues have been pulling rabbits from hats since the debt crisis and have now reverted to sitting on their hands hoping.
The Greek issue is set to bring more pressure as the Bailout Fund (who knew this existed) voices concerns over reforms actually being implemented.
The IMF has been vociferous in its calls for debt relief for Greece but Germany, in particular, continues to adopt a tough stance wanting reforms to be implemented before any relief is granted. A cynic may see that as a political measure given that there are elections in Germany later this year but I doubt that given the "love-in" that is the general nature of the Eurozone towards the weaker economies.
We will start to hear more politically in the coming weeks/months as campaigning for elections in not only Germany but France and The Netherlands hots up.
Populist, Right-Leaning Politicians have been emboldened by events on both sides of the Atlantic and are doing well in opinion polls. This will be a story that will run and run.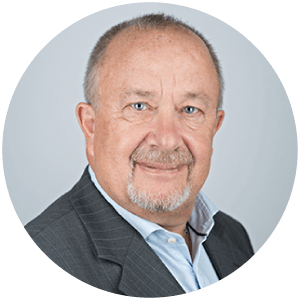 About Alan Hill
Alan has been involved in the FX market for more than 25 years and brings a wealth of experience to his content. His knowledge has been gained while trading through some of the most volatile periods of recent history. His commentary relies on an understanding of past events and how they will affect future market performance."