Daily Market Brief 30 May 2017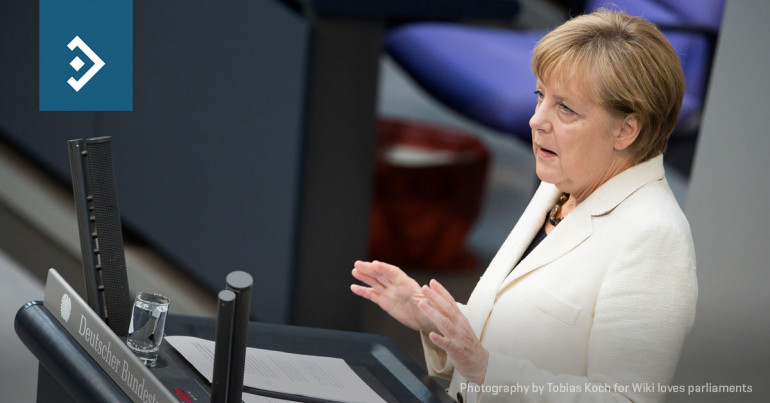 Euro and Pound under Political Pressure
Morning mid-market rates – The majors
May 30th: Highlights
Italian election to coincide with Germany
G7 Heralds new order
U.K. Election concerns driving Pound
Euro off highs as political concerns return

In a region that must deal with nineteen separate economies and political systems, it is always likely that there will always be one or two that are a cause for concern at any given time.
While there will always be risks when predicting political outcomes, it seems more than likely that Angela Merkel will be returned for a fourth term as German Chancellor since she has a double digit lead.
Italy, on the other hand is another matter entirely. The Italian political system is fractured almost beyond repair. It has existed for decades more, seemingly by luck than judgement stumbling from one political crisis to another.
Former Prime Minister Matteo Renzi commented yesterday that it makes sense for there to be an election in Italy to coincide with the German vote. A change to proportional representation could lead to a hung Parliament bringing political turmoil.
The Euro, which was struggling to make further ground following its recent advance, fell back testing support at 1.1120. The single currency also fell against the pound which has its own political concerns. Sterling gained to reach 0.8680 while also reaching 1.2820 versus the dollar.
Considering your next transfer? Log in to compare live quotes today.
G7 spawns new order
There has been a significant outcome from the G7 Summit held over last weekend.
An outcome that could be heralding a new order for European economics, defence and the importance of its relationships. Mrs Merkel made a speech immediately following the G7 in which she appeared to vent her frustrations over Presidents Trumps recalcitrance over the Paris climate change accord.
She commented that the times when Europe could rely on others were, to a certain extent, over and that Europe must take its destiny in its own hands.
She appeared to cast aside any "special relationships" bracketing Europe's alignment with the U.S., U.K. and Russia together.
It was originally thought that this was a piece of electioneering borne of the desire to vent her frustrations with Donald Trump and Brexit. It seems, however, that emboldened by the election of a new similarly pro-EU French President she is embarking on a strategy for the "New Europe".
The idea seemingly formed at the NATO summit preceding G7 where Trump declined to show unequivocal support for NATO's mutual defence pledge, Article 5, and to evoke Russia as NATO's prime threat.
U.K. Opinion polls predict close election

Without offering opinion, opinion polls would appear to be something of a misnomer. There have now been successive polls in the U.K. regarding voting intentions come June 8th that have shown the lead for the ruling Conservative Party being slashed.
In times gone by such a shift would have been accompanied by some major event in the campaign but, it seems, this time around, that we are simply witnessing the natural order. Of course, the total inaccuracy of polls leading up to the Brexit referendum will have led to some conservatism (small c) in the pollster's pronouncements.
The pound is reacting to concerns over the closeness of the poll in a negative manner although given the pace of its rise following the election announcement, some correction was always likely. All it needed was a catalyst. Euphoria over a 150+ seat majority has been replaced by concern of a, 2015 style,12 seat majority.
With the election a little over a week away, momentum for both major parties has dropped somewhat in the aftermath of the Manchester bombing.
Theresa May confirmed yesterday that there is no way of delaying the start of Brexit negotiations which are due to begin on June 19th. Were the Conservatives (large C) be able to go into those talks with a 100+ seat majority providing a clear mandate, Mrs May's threat that she is prepared to leave with no deal agreed would carry significantly more weight.
This week's events of note
---
Tuesday
Germany: Consumer Prices – Is the German economy starting to overheat? May saw a halt to the 0.3% per month rise. The stronger Euro may be having a levelling effect.
Eurozone: Business climate – A steady improvement is being seen. Last month's 109.6 should be improved upon.
---
Wednesday
Eurozone: Unemployment – Steady at 9.5% or too high at 9.5% it's hard to say. Youth unemployment is a major issue. Above 40% in Spain and 35% in Italy.
Eurozone: Consumer Prices – Above 2% likely to will put further pressure on the ECB to tighten monetary policy.
---
Thursday
Eurozone: Economic Activity Indexes – For manufacturing, a solid read of 57+ will solidify growth expectations.
U.K.: Manufacturing activity – Concerns over a slowdown in retail spending will feed through into manufacturing eventually. Possibly a little early, so a solid 57+ likely.
U.S.: Manufacturing activity index – The FOMC watching activity to decide upon path for interest rates.
---
Friday
U.S.: Employment Report – Particularly volatile recently. The headline average is +180k but it is the revisions that provide most insight. Last month's +211k and 4.4% unemployment rate unlikely to be bettered.
---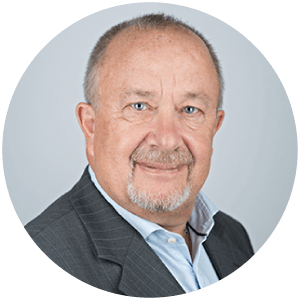 About Alan Hill
Alan has been involved in the FX market for more than 25 years and brings a wealth of experience to his content. His knowledge has been gained while trading through some of the most volatile periods of recent history. His commentary relies on an understanding of past events and how they will affect future market performance."