Daily Market Brief – 30 October 2015
Sterling holding on to gains against Euro
Quote of the day: "Ideas pull the trigger, but instincts load the gun."
October 30th: Highlights
Sterling holding on to gains against Euro
Pound boosted by net lending figures
Strong week for US Dollar
Spanish growth stalling
Japan keeps QE programme same
GBP/EUR touched a daily low yesterday of 1.3908 in the morning trade, following some buoyant data which was released from the Eurozone, including positive German unemployment figures. The British Pound reversed losses in the afternoon to hit highs of 1.3969. This morning, the pair is currently trading back around 1.3937.
If you are buying and selling Euros, log in to compare live quotes today.
Overall, it was a positive week for the US Dollar, at the start it strengthened over a cent against the Pound, which it returned yesterday. GBP/USD traded yesterday around the 1.5266 mark throughout the morning session, but with poor US GDP figures released, Sterling gained in the afternoon to hit a daily high of 1.5309, rising by 0.2%. The pair is trading higher this morning at around 1.5331.
Yesterday saw positive mortgage net lending for September, which aided the Pound, coming in at £4.9 billion for the month, well above the forecast of £4.4 billion, showing that the property market is being helped by low interest rates. UK Consumer credit grew at its fastest rate with annual growth of over 8% since way back in February 2006.
If you are buying and selling US Dollars, log in to compare live quotes today.
Global Comment
This week's main focus was on the Fed Members decision to leave interest rates at all time lows, but comments suggesting that there is gong to be a rate hike in December. The Euro strengthened against the Dollar yesterday, up 0.19% following the positive German unemployment data and US GDP figures which missed forecast by 0.1%. EUR/USD is currently trading at 1.10001.
Investors will be watching data today on personal spending and personal income data, analysts expecting growth in both of these areas. We will also see comments fro Fed Member Williams, watch out for any utterance of the word 'rate hike' which could have impact on the markets.
The pace of Spain's impressive growth has slowed slightly with Q3 figures released. Spain's recovery has partly been due to a very strong tourist season, which helped it overcome the housing crash.
This morning we woke up to news that the Bank of Japan kept it's QE programme at the current levels, with most analysts expecting an increase. GBP/JPY is currently trading this morning at 184.76 trading down from highs of 186 overnight.

Morning mid-market rates – The majors
85% savings. Job Done. So, what is the secret sauce of the CurrencyTransfer.com marketplace?

CNBC described us as 'disrupting global money transfer'. Finally, you kiss goodbye to hidden fees.
How are we innovating?
Well, we are not an expensive bank costing you up to £1,500 on every £50,000 trade. Neither do you ever need to ring around multiple brokers and speak to sales guys. Pretty inaccurate way of shopping around. We help you maximise the value of each transfer. Quite simply, you are in control. Foreign exchange companies compete in a LIVE marketplace to win your business.
You win!
Got a question? We'd be delighted to help!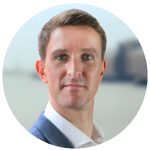 Paul Plewman
Director of Sales & Operations
t: +44 (0) 20 7096 1036
e: paul@currencytransfer.com