Daily Market Brief – 30 September 2015
Now the Euro is a safe haven?
Quote of the day: "The value of an idea lies in the using of it"
September 30th: Highlights
UK GDP figure
German Retail Sales
EUR CPI data
EUR unemployment rate
US ADP employment figures
Fed's Yellen speaks
Sterling Comment
September has not been a great month Sterling, falling to 5-mth lows against the USD and 4-mth lows against the Euro. The main change has been around UK interest rate expectations, which have been shunted back from Feb, into the second half of 2016. The financial market volatility linked to China and commodities has led to a wider risk aversion and the reversal of many bullish Pound positions.
Yesterday, UK data dominated the morning session with the release of UK CBI realised sales and mortgage approvals. Sales and orders grew on the high street last month, posting a strong 49 (Vs. 29 forecast). UK mortgage approvals followed suit, beating expectations with a reading of 71k. Both positive readings, but neither are big enough to bolster Sterling's current position.
Today, consensus is for GDP data to confirm expansion of 0.7% in Q2. A comparison against Eurozone inflation, expected at 0% for the year to September may help Sterling claw back some of yesterday's losses.

Global Comment
Following a pull-back in most equity markets, yesterday we witnessed an oddity of the Euro being treated as a safe haven. The single currency rallied against Sterling, spurred on by the view that additional QE won't be necessary from the ECB. The resulting stability expected for the Single Currency proved an attractive store for more defensive money. Swiss Franc, a more traditional safe haven, has also benefited and posted gains for the past two days as the market waits for Chinese data. Any signs of further economic slowdown in China may accelerate the safe haven flows.
Today, Eurozone data may test the fragile recovery. Alongside the Eurozone inflation data, where any surprise to the downside (deflation) could hurt the Euro if markets expect a dovish reaction from the ECB, German retail sales data and unemployment numbers will give a steer from the bloc's biggest economy.
In the US, Consumer Confidence posted 103, which was better than expected and the second consecutive month to exceed 100. Today, the ADP employment report will deliver a pre-cursor to the bigger Non-Farm Payroll data on Friday. We'll also hear from Janet Yellen, who's speech will be scrutinised for clues on how the recent data may affect the Fed's interest rate view.

Morning mid-market rates – The majors
85% savings. Job Done. So, what is the secret sauce of the CurrencyTransfer.com marketplace?
CNBC described us as 'disrupting global money transfer'. Finally, you kiss goodbye to hidden fees.
How are we innovating?
Well, we are not an expensive bank costing you up to £1,500 on every £50,000 trade. Neither do you ever need to ring around multiple brokers and speak to sales guys. Pretty inaccurate way of shopping around. We help you maximise the value of each transfer. Quite simply, you are in control. Foreign exchange companies compete in a LIVE marketplace to win your business.
You win!
Got a question? We'd be delighted to help!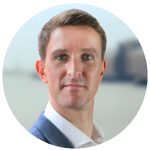 Paul Plewman
Director of Sales & Operations
t: +44 (0) 20 7096 1036
e: paul@currencytransfer.com