6 July 2020: Jury out on lifting of lockdown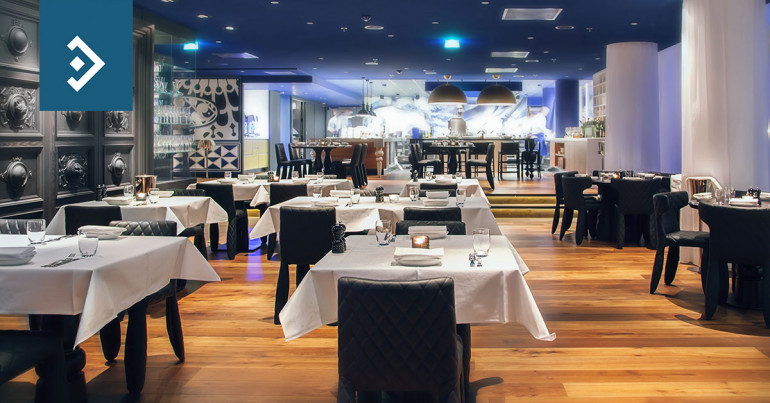 Jury out on lifting of lockdown

Morning mid-market rates – The majors
6th July: Highlights
Sterling gains despite Brexit concerns
Trump needs an economic plan
Dutch PM plays down rush to approve Relief Plan
Sunak's New Package to be revealed
The nation will have to wait for a couple of weeks to see if there has been any major fallout from the opening of the hospitality sector on Saturday, in terms of fresh Covid-19 infections.
The level of activity as pubs restaurants, cinemas etc opened for the first time since March will have been welcome to the owners of those businesses but there has been a significant fallout with several major chains either closing for good or not opening all of their outlets.
The effect of social distancing in restaurants in particular is yet to be seen on their ability to generate sufficient cashflow to stay afloat. Furthermore, any return to lockdown due to a spike in Covid-19 cases could create a catastrophe for the sector.
Following last week's announcement from the Prime Minister that there will be a significant investment made in infrastructure projects to provide a boost to the economy, Rishi Sunak the Chancellor of the Exchequer will don another hat this week as he attempts to provide more details on the projects that will be getting under way in the short/medium term,while struggling to find the cash to pay for them.
This task is in addition to his trying to decide on the VAT/personal taxation conundrum he faces. It would be a major aid to several sectors of the economy if VAT were to be reduced, but at some point it would need to be paid for, and so far he cannot possibly imagine seeing tax inflows for employment and business to pick up the slack. This means a possible increase in personal taxation.
This week, the calendar for data releases in the UK is bare. Construction output and house prices are the only releases that could even have a minor effect on the pound. Brexit negotiations will start again having ended prematurely on Thursday, with a meeting between the Chief Negotiators set for Friday cancelled. It is impossible to read too much into this, although both sides cite significant differences between them over trade and the future relationship.
Sterling had its first positive week versus the dollar in four last week rising to a high of 1.2530 and closing at 1.2482. Versus the single currency, it rose to 1.1105, closing at 1.1098.
Considering your next transfer? Log in to compare live quotes today.
Jobs report fairly uninspiring in truth
President Trump came out fighting following the release of the June employment report on Thursday. Clinging to the first piece of genuine positivity he has seen for a couple of weeks, he gushed that the data proved that the economy is roaring back.
Trailing Democrat Candidate Joe Biden by a significant margin in the polls, Trump will need to use all his undoubted charisma to get his campaign on track but given what has gone before, he may struggle to attract voters who have already abandoned him considering the election of a President without political credentials, who has treated the economy as he would a major corporate institution, a failure.
It is unusual to see the country turn after just one term, but this has been a singularly unique and divisive Presidency. George Bush Snr., also a Republican, thirty years ago was the last President to serve only a single term.
In contradiction of Trump's roaring back metaphor, many will consider the employment data to have been mixed at best. While the headline NFP was better than expected (despite being almost impossible to predict), coming close to 5 million new jobs in the month, jobless claims both new and existing remain stubbornly high.
The unemployment rate fell but remains above 10% and as the employment data flattens out, that will remain a major matter of contention for both Presidential campaigns.
While President Trump will need to pull out all the stops in an effort to be re-elected, it is said (a little unkindly) that all Biden needs to do is keep his mouth shut to be elected. He is definitely benefitting from an anyone but Trump following but he reminds many of Ronald Reagan who surrounded himself with a strong Cabinet to make up for any personal weakness, although he came from the blue side of the aisle.
The dollar is struggling to rally as questions over the economy and the Administration's handling of Covid-19 remain. Risk appetite is returning but a second spike seen across G7 economies could see it fall which would boost the dollar. It traded between 97.80 and 96.80 last week, closing a shade lower at 97.15.
Risk appetite in the Eurozone tied to centralized help
Mark Rutte, the Dutch Prime Minister and a member of the Frugal Four, does not believe that the EU Commission is under any particular pressure to find an agreement over the Pandemic Relief Fund by the time of the next summit on July 17th.
Many analysts would say tell that to the Spanish, Greek, and Italian business owners whose livelihoods are being decimated by a summer which is going to be half its normal length and see much lower footfall than is normal.
The meeting of EU Heads of Government in a couple of weeks is primarily to agree the budget going forward but given that there is a proposal in place for the budget to be used to fund the Pandemic Relief Fund, then negotiate a supplementary budget further down the road, the two will undoubtedly meld together.
It seems that for every trader, commentator, and market analyst, the PRF is becoming the only game in town, while for the EU commission and Heads of Government (in the north) it is not such a priority.
That remains to be seen when flash data for Q2 GDP starts to be released and unemployment grows to above 10%.
It is unclear whether it is the entire bureaucracy of the Brussels machine or the uncertainty of several nations about whether they wish to stick or twist over a Federal Europe that causes the inability of the region to function efficiently.
It is just likely that the unseemly rush to get a title without a job description or any designation of authority that has led to a committee for everything approach and slowed the ability to get anything done to a virtual standstill.
The euro remains trapped in a narrow range with significant corporate buying interest close to the 1.10 level while traders see an opportunity to sell around 1.13. Last week, it traded between 1.1302 and 1.1184, cloning at 1.1248.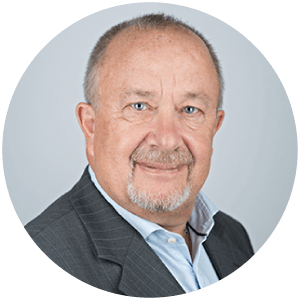 About Alan Hill
Alan has been involved in the FX market for more than 25 years and brings a wealth of experience to his content. His knowledge has been gained while trading through some of the most volatile periods of recent history. His commentary relies on an understanding of past events and how they will affect future market performance."