EUR Monthly Review April 2018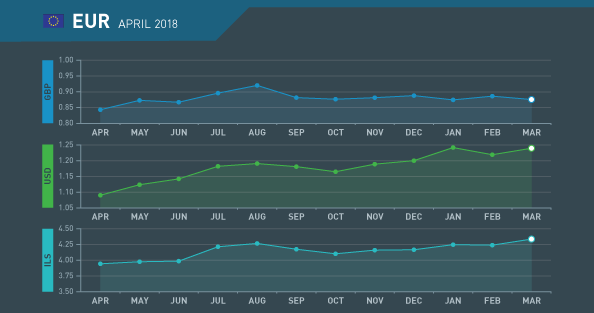 EUR Monthly Review April 2018
March in review
A benign month
Draghi calls policy, patient persistent and prudent
Weidmann calls rate hike mid '19 "plausible"
Euro in long-standing range
Brexit having no effect
FT puts Draghi on a par with Greenspan
The Financial Times has labelled Mario Draghi as one of the greatest Central Bankers of all time for his handling of the financial crisis that threatened to engulf the Eurozone. He commented last month that ECB monetary policy is and will remain patient, persistent and prudent. Three words that sum him up perfectly!
Bundesbank Chief calling for higher rates (again)
Jens Weidmann, the President of the Bundesbank and one of the candidates to replace Mario Draghi again called for tighter monetary policy although not until next year. He said that a rate hike by mid 2018 is plausible, Central Bank speak for necessary.
Sr. Draghi may disagree.
Euro remains hemmed-in
The single currency has been trading in a relatively tight range for a while now as it lacks its own momentum to rally through 1.2540 versus the dollar and yet despite ECB behind the scenes activity remains well supported at 1.2260
EU vs. Eurozone; highlighted by Brexit
The difference between the EU and the Eurozone is stark, since there are members on one who aren't members of the other. That will change significantly when the UK leaves the EU and how the hole in the budget will be filled should concern the ECB and Eurozone more than it has so far.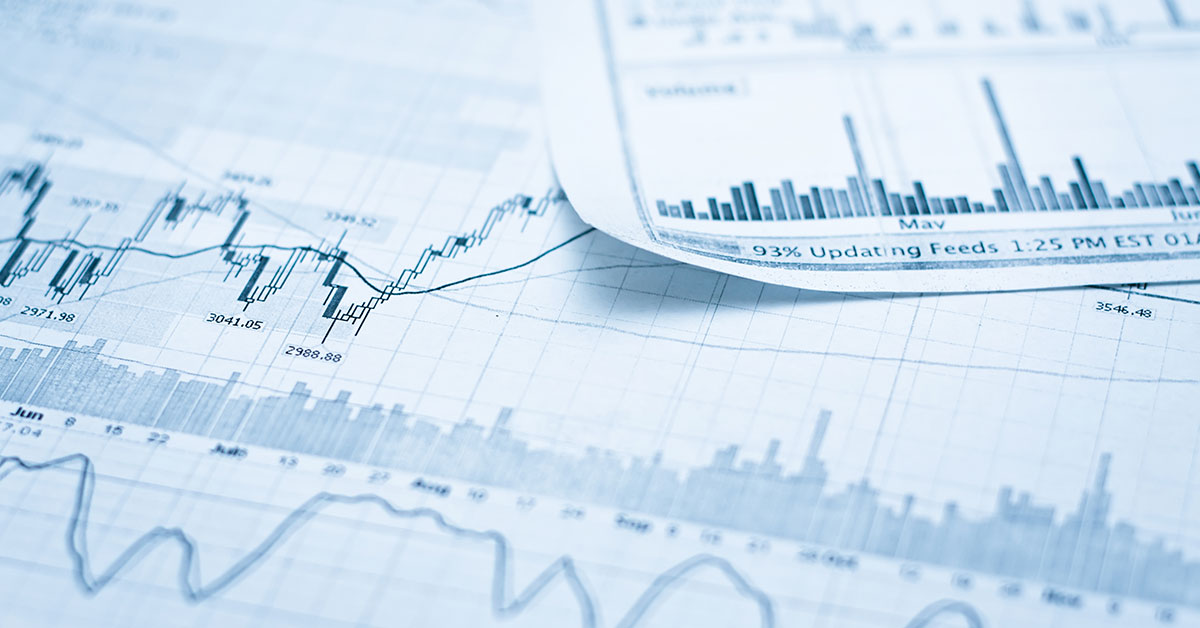 April what to watch
Rate talk to Continue
Seeds being planted but Draghi not convinced
Inflation to remain benign despite German models
Studies to show what is high and low employment
ECB President position starting to attract candidates
Rate hike chatter "blowing in the wind"
Sr. Draghi will continue to "plough his own furrow" when it comes to interest rate policy, no matter the pressure that is exerted. His attitude will be "I was charged with this role and will fulfil it until November 2018, so leave it to me!"
Benign inflation disproving German models
It is odd that the Bundesbank and ECB use different models to forecast future inflation. It is possible that the Bundesbank model is skewed towards Northern Europe and the ECB studies the entire region. It is still the ECB that counts, at least until next November, so monetary policy continues to be set for the entire region and the weaker nations continue to manage to grow.
Studies to show what data should look like
It has been a constant source of discussion what is high and what is low about several Eurozone wide data sets; for example employment. Is 8% close to full employment or should it be lower. The lack of a single fiscal policy adds to the issues. The Eurozone has now commissioned studies that will allow analysts to get a better handle on an economy that is, after all, only twenty years old. The U.S. has been doing this far longer and look at the mess its employment report is!
Nationality hardly a qualification
It would be amateurish and childish in the extreme almost harking back to the days of Duisenberg's appointment if Germany rely on the fact that it is their "turn" to provide an ECB President to win Jens Weidmann the appointment. It is possible that French candidate François Villeroy de Galhau is more qualified despite France already having had its turn.
The campaign is beginning!
02
Monday
Eurozone Manufacturing PMI
04
Wednesday
Eurozone Services PMI
CPI Flash Estimate y/y
Core CPI Flash Estimate y/y
05
Thursday
PPI m/m
Retail Sales m/m
ECB Monetary Policy Accounts
10
Tuesday
French Industrial Production m/m
German ZEW Economic Sentiment
13
Friday
German Final CPI m/m
French Final CPI m/m
Trade Balance
18
Wednesday
Final CPI y/y
Final Core CPI y/y
Eurogroup Meetings
23
Monday
Flash Manufacturing PMI
Flash Services PMI
24
Tuesday
German Ifo Business Climate
26
Thursday
German GfK Consumer Climate
Italian Prelim CPI m/m
Minimum Bid Rate
ECB Press Conference
27
Friday
French Consumer Spending m/m
Spanish Flash CPI y/y
Spanish Flash GDP q/q
30
Monday
French Flash GDP q/q
German Retail Sales m/m
German Import Prices m/m
German Prelim CPI m/m
French Prelim CPI m/m
M3 Money Supply y/y
Prelim GDP q/q
High Street Lending
Index of Services 3m/3m