GBP Monthly Review June 2018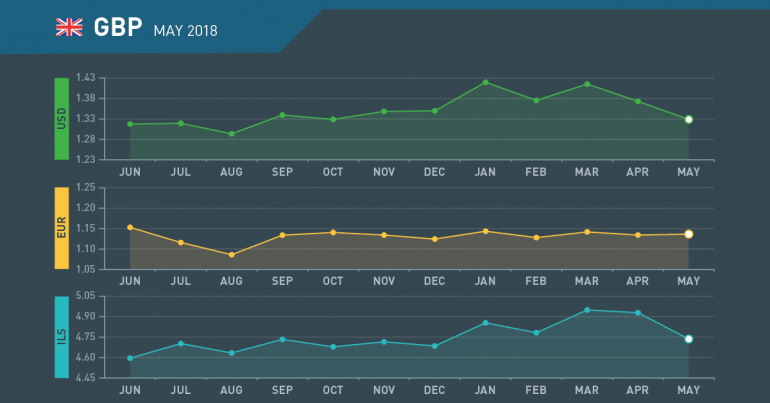 GBP Monthly Review June 2018
May in review
Sterling fall continues
Rate hike red herring
Inflation fall continues
Sterling back to Dec 2017 level
Growth slumps close to zero
Committee that "cried wolf"
In the period leading up to the MPC meeting early in the month members had been teasing the markets over a rate hike. Governor Carney poured cold water on those rumours and rates were left unchanged as "continuing challenges" were cited.
Inflation at lowest level in a year
The rate of inflation fell to 2.3% (1-yr low) as the Sterling rally, fuelled by rate hike hopes, drove it lower. The subsequent rapid fall in Sterling may see inflation turn higher again.
Sterling gives back gains
The pound fell before & after the MPC meeting as hopes of a rate hike were "kicked down the road" and the economy continued to falter with activity indexes and productivity falling.
GDP barely registers
The UK economy grew at just 0.1% in Q1, just about every indicator turned negative and Brexit fears hit investment. Consumer confidence also fell as house prices and sales activity dropped.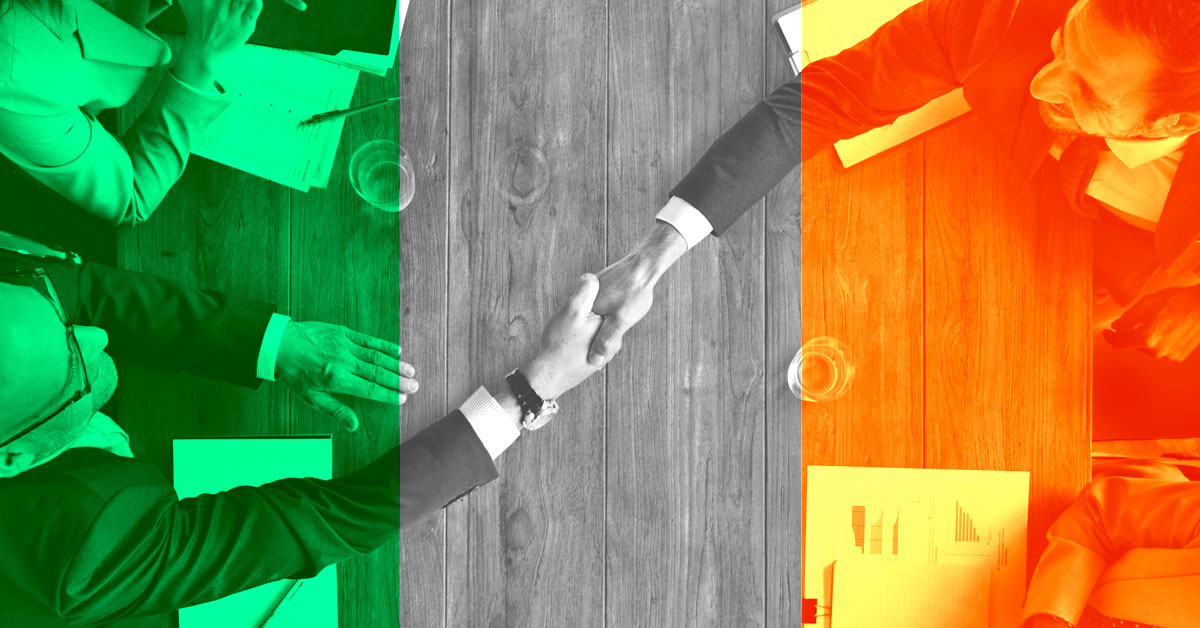 June what to watch
Brexit Proposals due
Brexit proposals due for release
Sterling fall could start driving inflation
Soft data leaves rates on hold
Pound to threaten major supports
Government to release Brexit proposals
The long-awaited proposals, for the future relationship between London and Brussels post-Brexit, have been promised for early in June. The question of the Irish border will finally be addressed, likely to disappoint the North or South with serious consequences.
Inflation likely to pick up
The rate of inflation, which has been falling for three months is may see a reverse in reaction to the precipitous fall in Sterling and the rise in global oil prices.
Soft data to push rate hikes into 2019
The likely rise in inflation is unlikely to provide any support for Sterling as the fear of stagflation, rising prices and falling economic activity return. Recent PMI indexes have been falling with a reversal unlikely in the current environment.
Pound to threaten 1.3250 and 1.3000
The only saving grace for Sterling could be a turnaround in the Brexit proposals which could bring a soft Brexit and continued membership of the single market. The downside of this could be a rebellion from brexiteers which could eventually lead to an election.
11
Monday
Manufacturing Production
Industrial Production
12
Tuesday
Claimant count
Average Earnings
13
Wednesday
Retail Price Index
Consumer Price Index
21
Thursday
Public Sector Net Borrowing
BoE Rate Decision
BoE Minutes