USD Monthly Review April 2018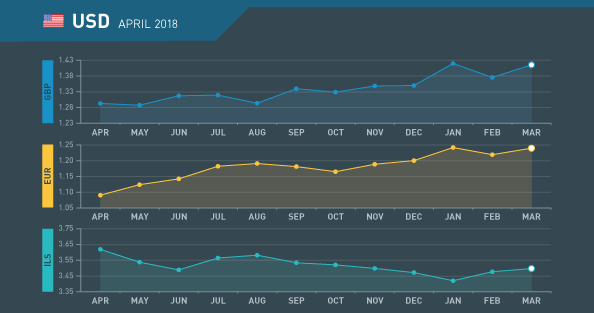 USD Monthly Review April 2018
March in review
Three hike Strategy hits dollar
Rates hiked but Powell dovish
Trade war simmering
Dollar "bumping along the bottom"
Rate hike overshadowed
The Federal Reserve hiked interest rates to 1.75% at its latest meeting but the decision was overshadowed by the dovish comments from new Chairman Jerome Powell over the likelihood that the Fed will raise just three times in 2018. The market had been expecting four hikes and the dollar consequently weakened
Trade war bubbling under
President Trump launched a scathing attack on Chinese trade policies as he levied tariffs on several Chinese exports to the U.S. His new Economic advisor Larry Kudlow, also called for China to cooperate more in cutting its trade deficit with the U.S.
Dollar index unable to rally through 91.00
The dollar index has made almost exactly the same high in both February and March as it faces headwinds over trade and interest rates. Having embarked on a programme of interest rate hikes since it turned to a tightening bias, the Fed has been unable to follow through as traders would have expected leading to a confused market a little support for the greenback.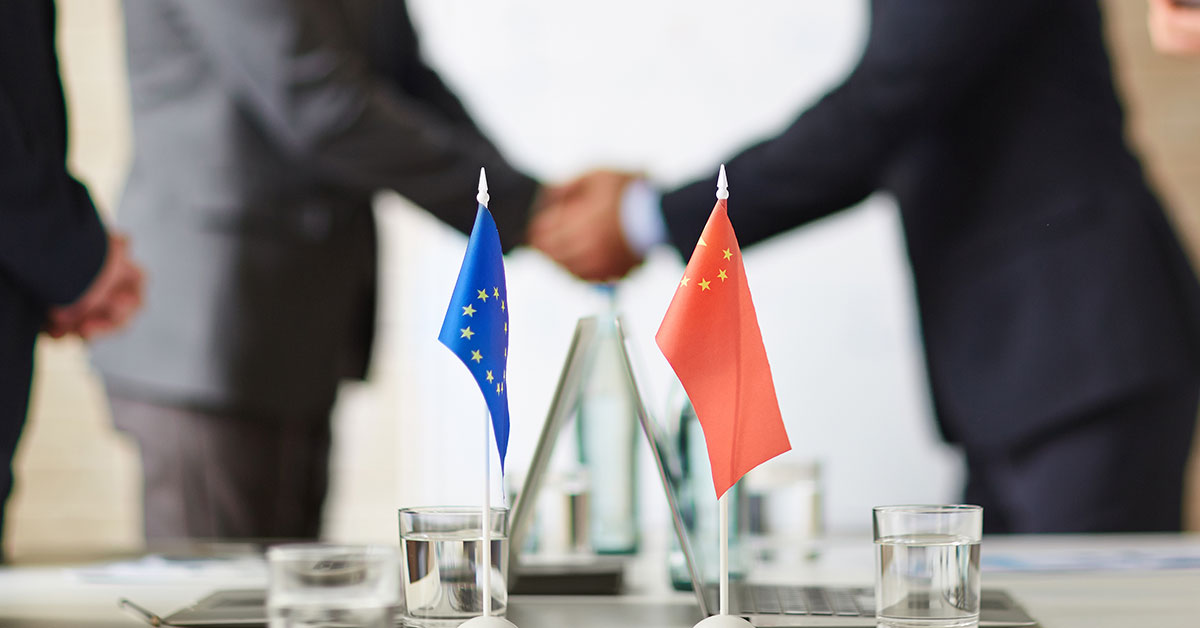 April what to watch
Trade issues could escalate
China offers talks first
Growth and employment to drive rate views
Mid-terms set to drive political concern
China considering its response
The Chinese Premier and chief architect of its economic policy, Li Keqiang was conciliatory in his response to President Trump's tirade over trade offering talks to discuss opening Chinese markets to U.S. goods. It is certain that if Trump persists he will receive at least a stinging response which will create risk aversion and boost safe-haven currencies.
Four hikes possibly not dead, just stunned
Being the pragmatist he is, Fed Chairman Powell has left the door open for the Fed to change its three-hike strategy to four hikes. Despite his dovish maiden press conference, Powell will also be data dependent so if the March employment report is appreciably stronger than currently expected and inflation rallies, the dollar will react positively expecting three to become four.
Mid-terms to provide political interest
With mid-term elections due to be held this year, the political heat is starting to be turned up under several major issues. At the top of the list is sure to be gun control as President Trump maintains an underlying position but "sways in the political breeze." With economic activity picking up, Trump will point to every positive item he can find to claim responsibility.
02
Monday
Final Manufacturing PMI
ISM Manufacturing PMI
ISM Manufacturing Prices
03
Tuesday
IBD/TIPP Economic Optimism
04
Wednesday
Final Services PMI
ISM Non-Manufacturing PMI
Factory Orders m/m
05
Thursday
ADP Non-Farm Employment
Trade Balance
06
Friday
Average Hourly Earnings m/m
Non-Farm Employment Change
11
Wednesday
CPI m/m
Core CPI m/m
FOMC Meeting Minutes
Federal Budget Balance
Treasury Currency Report
13
Friday
Prelim UoM Consumer Sentiment
Prelim UoM Inflation Expectations
16
Monday
Core Retail Sales m/m
Retail Sales m/m
Empire State Manufacturing Index
17
Tuesday
Building Permits
Industrial Production m/m
19
Thursday
Philly Fed Manufacturing Index
26
Thursday
Core Durable Goods Orders m/m
Durable Goods Orders m/m
Goods Trade Balance
Prelim Wholesale Inventories m/m
27
Friday
Advance GDP q/q
Advance GDP Price Index q/q
30
Monday
Chicago PMI
Nationwide HPI m/m
Prelim GDP q/q
High Street Lending
Index of Services 3m/3m