Exporting to Australia: Post Brexit Challenges & Opportunities
As of December 2015, Australia is the UK's 16th largest export market, accounting for 1.6% or £8.6 billion of overseas sales. That figure is divided between 47.7% goods and 53.3% services.The most imported services are technical services; mainly consultancy and R&D, Royalties and Licensing Fees, Government Services and, perhaps the single most important service, Insurance.
It has been confirmed by the Australian Minister for Trade Tourism and Investment that the moment Brexit is complete, Australia will sign a "huge" Free Trade Agreement with the UK which will replace the existing pan-EU agreement as far as the UK is concerned.
This will, of course, present a huge opportunity to British exporters of good as well as services.
Click to learn more about currency risk management for import/export!
However, before everyone jumps on a plane, there is the small issue of the comment that the agreement will only be signed following, Brexit and UK businesses are pretty much in the dark about when that will happen.

Exporting to Australia has never been an issue for UK businesses, the market is very open, the currency freely convertible, and red-tape is kept to a minimum. In fact, it is fair to say that exporting to Australia was easier for UK firms pre-EU.There is a great deal of help available from the
UK Department for trade and Industry
in a guide that includes very useful information. This confirms the importance of Australian Trade to the UK now and post-Brexit.
For those new to the country, importing goods into Australia can seem onerous at first but most documentation only has to be completed once for new applicants. The sheer distance that goods and people must travel to the country is a major obstacle but that is catered for by the regulations by extra time given for the arrival of shipping documents although technological developments and acceptance of electronically delivered forms has helped considerably.

Australia has very strict biosecurity regulations which relate in particular to the import of animals, food, farm and mining machinery (a major import), minerals, packaging goods and plants.Australian trade will no doubt be a significant early step in the attempts to re-establish the UK as a global trading country. The Commonwealth links and the fierce two-way commitment to the authority of the Royal Family are very important. The last vote on becoming a Republic was held in 1999 and since then support for a Federal Australia has dimmed considerably.
Awareness of the rules for importing/exporting to and from Australia is vital as the authorities operate what amounts to a single strike policy for those found to be flaunting the rules although they are more lenient on genuine errors. Given the distances involved, it is best to get it right first time. More information on those regulations can be found here

Getting paid when exporting to Australia from the U.K generally involves the issuance of a letter of Credit (L/C) by the importers bank. Obtaining confirmation of that L/C is a simple process since the major banks (Australia & New Zealand, National Australia Bank, Commonwealth Bank and Westpac Banking Corp.) all have offices in London and are well rated.As relationships develop and both sides feel comfortable, a move to cash against documents will probably be suggested. This gives both sides a degree of security but not as strong as an L/C which is both irrevocable and provides security over both value and quality.
Learn more about how you can save up to 85% on currency transfer fees with CurrencyTransfer.com!
UK exports to Australia have been falling over the past ten years and that trend is expected to change in the years following Brexit. Clearly it will take some time for UK exporters to penetrate a market that has become used to diversification, but the U.K. Government believes trade with Australia and other Commonwealth countries will form the cornerstone of trade policy post-Brexit.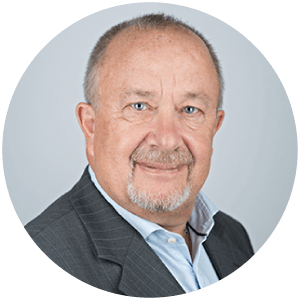 About Alan Hill
Alan has been involved in the FX market for more than 25 years and brings a wealth of experience to his content. His knowledge has been gained while trading through some of the most volatile periods of recent history. His commentary relies on an understanding of past events and how they will affect future market performance."