Five business lessons we can learn from England's World Cup shambles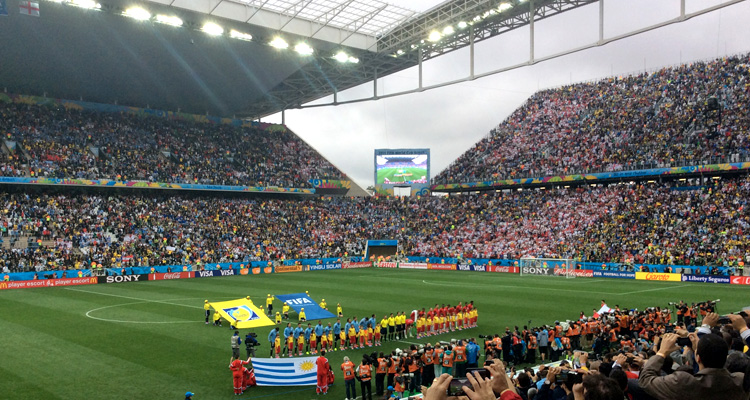 As I write this post in a Sao Paolo hotel, I'm a mixture of angry, sad and confused. For me, heading out to support your country in a Brazil World Cup is something you dream about as a kid. And Roy's boys blew it. Bigtime.
So, mixing my passion for entrepreneurship and being an avid England fan, I propose five entrepreneurial and business lessons we can learn from England's World Cup shambles:

1. Build speed and momentum
Roy's flops failed to get that all important lift off in Manaus, where our boys really felt the heat. Going in to the second Uruguay game, it always felt like an uphill struggle to get out of the group. Grinding out at least a point against Italy would have given the boys confidence and a platform. Cheers Mario. No kisses to the Queen for you.
In the world of entrepreneurship, building speed and momentum is key. Break each months business goals down to the week, and then the day. Set and celebrate each and every milestone. Remember them too, entrepreneurial life can be a lonely and hard slog! As my colleague and fellow director of CurrencyTransfer.com Paul recently put it at Wired Money " we built a fully functioning trading platform In less than 6 months. Most big institutions would spend that time debating the size of their logo." Startups are like speedboats. The old guard are oil tankers. We have speed, it's the one thing in our favour. Use it.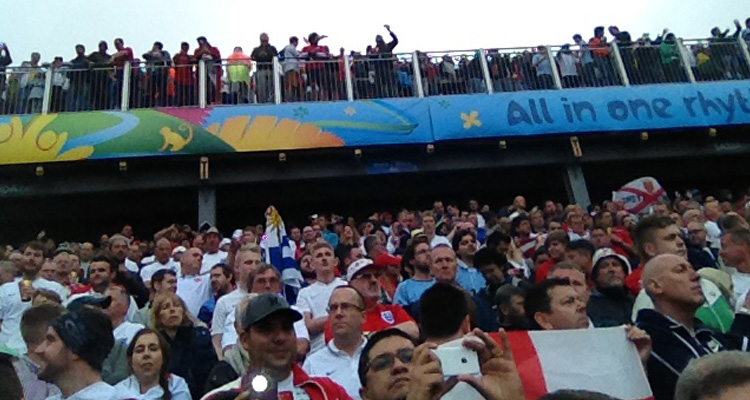 2. Solve a problem or pivot
The problem was there for all to see at the back against Italy. We were too exposed. Too many gaps. Leighton Baines at left back had zero support but we didn't do anything to stiffen up the shape of our team. One could also argue we should have done everything in our power to have John Terry in the heart of our defence. Roy should have spotted the defensive frailties, changed the tactics and he didn't.
Entrepreneurs love solving problems. In any industry where there is inefficiency, inconvenience, opaqueness or unnecessary expense, there will be a new wave of disrupters challenging the old guard. Just look at the way we now book accomodation (think airbnb) taxis (think uber, gettaxi) and in our world, send money abroad (currencytransfer.com, transferwise, CurrencyFair, azimo, Kantox etc). It's much more fun and viable to solve a big problem in a big market than launching "me too" businesses which are unlikely to have much impact.
Linked to this point: never be afraid or be ashamed to pivot when required. Entrepreneurs in 2014 cycle through different ideas and models before finding one that sticks. By way of example, Instagram started out as a virtual check in site! Too bad Roy didn't cycle back to Messers A.Cole and Terry pre tournament, nor quickly pivot to a different formation when our left back was woefully exposed.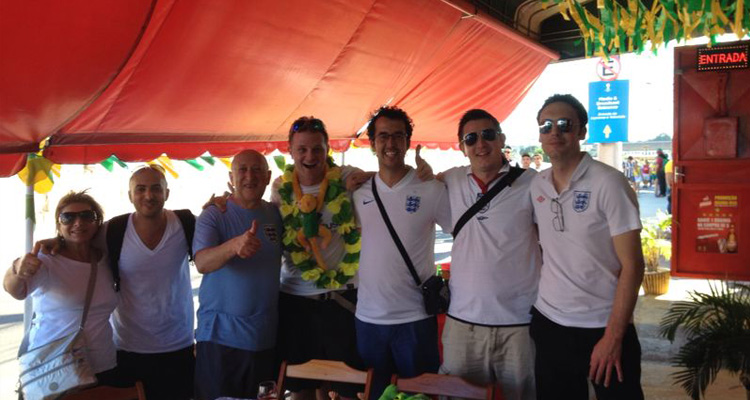 3. Keep developing your team's talent
Remarkably, we were still probably better in 2014 than we were in South Africa. Roy has taken the team forward, even if results show for ZILCH. We look to have developed fluidity and a plan in attack, the newly introduced youngsters are adding more pace to our team and there is finally some creativity. In previous tournaments, we have scrambled and scraped through matches more by luck than skill. Sadly, this time around we saw the gap between success and failure is minimal.
In business, your team are your greatest asset. Keep challenging, developing and coaching them to be better and more motivated at their job than they were the day before. Invest in personal development and do whatever you can to attract the brightest minds on your side.

4. Dream big
The US men's soccer team are an amazing example of dreaming big. Their cringeworthy chant of "ibelievethatwewillwin" clearly was in the blood of each player who played without fear and true passion. Though they came up short against Belgium, led by Jurgan the German, the team were fearless and believed they could win every match.
The US team showed a true David v Goliath mindset all young upstarts can take inspiration from. Pick a big enough industry to attack, develop a first version of your product and plot your path to scalability. For us, the money transfer market is a $21 trillion a year antiquated industry, ripe for disruption.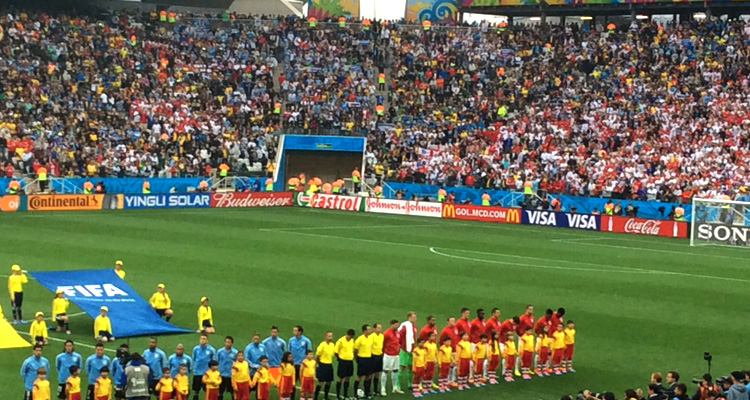 5. Never stop learning and get feedback
If I was running the FA, I'd insist on Roy Hodgson and his backroom staff stay out in Brazil and soak up as much knowledge as possible on the remaining teams. They could "get out of the building" speak to some of the greats, get feedback and learn so much about the evolution of tactics, systems and game management in International football. Roy failed (fast) and he could learn so much second time round by still being in attendance at one of the greatest world cups of all time.
Lean startup methodology is heavily focused on getting out of the building, interviewing customers and key influencers. It pays to be feedback obsessed. Business leaders and entrepreneurs are also taught, if you are heading for unavoidable failure, you might as well fail fast. The experience makes you better second time around. England's campaign from kick off to elimination lasted a grand total of 5 days. Here's hoping our management team and current crop of talented youngsters correct their mistakes, suck in that big tournament experience and come back better and stronger.
To conclude, stay focused, whether playing sport to building your business. Days, months, hours and years of hard work can amount to nothing if you make gamechanging mistakes at crucial moments. Our defence, at key moments of the Italy and Uruguay game switched off. For all our youthful energy, dynamism in attack and recovery from losing positions, we flew home only a matter of days after our campaign began.
So, If the boys read this piece and heed some of the pointers, bank on Wazza lifting the World Cup at Russia 2018. (I wish)