Daily Market Brief – 3rd August 2015
GBPEUR 1.42 + | GBPCAD 7 Yr Highs
Quote of the day: "Shipping beats perfection"
August 3rd: Highlights
GBP/EUR above 1.42
Athens stock market plunges by 23%
GBP/CAD touches 7 year highs
Further contraction in China
Sterling Comment
Last week was generally viewed as a positive week for the British Pound. With no UK data release, Sterling was left to trade on risk appetite. GBP/EUR dropped a full 1.4% through Friday afternoon largely off the back of positive German retail data which came in at 5.1% better than the previous year. GBP/EUR is currently trading at 1.4231.
GBP/USD is trading in the region of 1.5613. This week, investors will be looking at a wealth of domestic data releases. Pay attention to: Manufacturing, Construction and Services PMI, MPC rate meeting and Mark Carney's quarterly inflation report on Thursday.
Interestingly, the world's most famous investment bank Goldman Sachs has told clients that they are forecasting GBPEUR exchange rates to rise beyond 1.50 in 2016. This makes Goldman Sachs amongst the most bullish forecasters amongst the investment banking world.
"We believe EUR/GBP's relatively steady decline reflects the ongoing outperformance of UK activity, firming price pressures in the form of wage growth which is trumping low inflation prints, and incremental hawkishness in central bank communication," comments George Cole at Goldman Sachs.
If you are buying currency with sterling, rates are up across the board. It may be a good time to view live quotes or talk to your Personal Currency Concierge regarding any upcoming purchasing strategies.

Greece
The Athens Stock Exchange plunged by almost 23% when trading finally opened after a five week closure. Trading shut prior to the Government in Greece imposing capital controls at the height of the debt crisis. With sentiment of an economy in tatters, traders are expected to incur sharp losses.
Banks make up about a fifth of the index – with the biggest losers the four's top lenders – Piraeus Bank, National Bank, Alpha Bank and Eurobank.

Global Comment
EUR/USD is trading in the region of 1.0972, drifting away from the 1.10 handle. This follows the release in today's European morning of a mixed set of manufacturing PMI's across the Euro area.
The Canadian Dollar continued it's downward trend against most of it's major peers following GDP falling 0.2% last month, it's fifth consecutive monthly decrease. GBP/CAD touched seven year highs of 2.0425, levels that we haven't seen since the crash in 2008.
We're seeing more bad news coming out of China, with manufacturing PMI showing even further contraction in the sector. Expected at 48.3, data showed PMI was at 47.8 – a 5th consecutive reading under 50.

Morning mid-market rates – The majors
85% savings. Job Done. So, what is the secret sauce of the CurrencyTransfer.com marketplace?

CNBC described us as 'disrupting global money transfer'. Finally, you kiss goodbye to hidden fees.
How are we innovating?
Well, we are not an expensive bank costing you up to £1,500 on every £50,000 trade. Neither do you ever need to ring around multiple brokers and speak to sales guys. Pretty inaccurate way of shopping around. We help you maximise the value of each transfer. Quite simply, you are in control. Foreign exchange companies compete in a LIVE marketplace to win your business.
You win!
Got a question? We'd be delighted to help!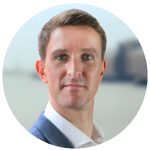 Paul Plewman
Director of Sales & Operations
t: +44 (0) 20 7096 1036
e: paul@currencytransfer.com