Daily Market Brief – 5th August 2015
GBP/EUR Rises Above Best Rate Of 1.43
Quote of the day: "A goal without a plan is only a wish"
August 5th: Highlights
GBPEUR rates above 1.43
Dollar strengthening but Sterling holds 1.56
UK house prices rise 0.4%
Greece stocks plunge again
All eyes on BOE MPC minutes
Sterling Comment
Data released yesterday morning showed that house prices In the UK had performed better than the forecasted 0.4% in July. After a fall in June which took the annual rate of price inflation to a two-year low, July's price rise pushed it back to 3.5% YOY which is a level that Nationwide's chief economist said was close to the historic 4% pace of earnings growth.
GBP/EUR dipped throughout the morning to a low of 1.4193 however made a recovery but struggled to break through resistance of 1.4250. This morning however around 7.45 am, traders began to start pricing in for UK services PMI being released at 9.30am which moved the pair over 100 points. It is now trading in the region of 1.4333.
GBP/USD moved in a similar fashion moving from the session low of 1.5559 and 1.5629, the only real notable move of the day came from US factory orders strengthening the USD by 50 pips (0.35%).
Investor focus is now firmly on UK services PMI and the Banks of England's MPC minutes being released on Thursday.
Global Comment
EUR/USD lost support last night due to stock markets in Greece being hammered loosing over 8 billion euros in value. The pair is currently trading around 1.0908.
For the US Dollar, the big event is going to be Friday's non-farm payroll data release. This will likely set the tone for the Fed's September monetary policy meeting.
Yesterday afternoon the Royal Bank of Canada released information that will give traders hope that conditions in the business sector are improving. For most of the year growth has been contracting due to falling crude oil prices, however it released the number at 50.8. GBP/CAD is trading in the region of 2.0585.
Morning mid-market rates – The majors
85% savings. Job Done. So, what is the secret sauce of the CurrencyTransfer.com marketplace?

CNBC described us as 'disrupting global money transfer'. Finally, you kiss goodbye to hidden fees.
How are we innovating?
Well, we are not an expensive bank costing you up to £1,500 on every £50,000 trade. Neither do you ever need to ring around multiple brokers and speak to sales guys. Pretty inaccurate way of shopping around. We help you maximise the value of each transfer. Quite simply, you are in control. Foreign exchange companies compete in a LIVE marketplace to win your business.
You win!
Got a question? We'd be delighted to help!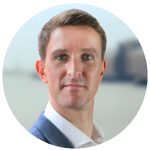 Paul Plewman
Director of Sales & Operations
t: +44 (0) 20 7096 1036
e: paul@currencytransfer.com