Daily Market Brief 5 June 2017
Jobs data casts doubt over hike
Morning mid-market rates – The majors
June 5th: Highlights
138k new jobs in May
U.K. turmoil as terror strikes again
Euro higher as dollar index makes six-month low
FOMC left with tough decision

The "gamble" by the FOMC on a strong non-farm payroll number for May failed spectacularly as not only were just 138k new jobs added in May, but the April number was revised lower from 211k to 174k.
Janet Yellen, the Fed Chair, had been adamant that the data would be the determining factor in a rate hike and if she remains true to that statement, a June rate hike would appear "off the table". The U.S. economy is still adjusting to the two hikes that have already taken place this year as NFP continues to be unpredictable but trending below the level seen as needed for expansion, GDP is steady at 2% and inflation stable.
President Trump performed one of his now customary U-turns recently abandoning his criticism of the Fed for moving too slowly towards a tightening bias, to hoping rates remain low a little longer to aid economic growth.
It was an "old fashioned" market on Friday afternoon as the dollar fell across the board against all major currencies. The Dollar index closed at its lowest level since November 2016 aa all the "Trump Trade" gains have now been wiped off.
Considering your next transfer? Log in to compare live quotes today.
Tragedy again hits U.K., as election looms
The terror attack on Saturday night which left six dead and scores injured, some critically has again halted campaigning for the election. It is due to get back underway later today. With voting due to take place on Thursday, calls for a delay have been ignored.
Security has become a major focus given first Manchester and now London again following on from the earlier terror incident on Westminster Bridge in March.
Sterling fell to a low of 0.8770 against a buoyant euro as concerns over polls continue raise uncertainty over the result. The polling industry has been under pressure following Brexit and Trump and even before that failing to predict a Conservative victory in 2015.
This has been a baffling campaign punctuated as it has been by terrorist attacks. Labour which has seemingly had a magnificent strategy cutting the gap from 25%+ to just 5 or 6 still doesn't appear to have momentum.
As campaigning resumes it is likely that the Conservatives will turn to positivity over their own achievements and potential since scaremongering and casting doubts over the ability of Labour to "get the Brexit job done" have clearly failed.
Euro higher almost by "default"

The Euro reached its highest level since touching 1.1300 against the dollar in November last year following the weaker than expected U.S. jobs report.
This week, despite the U.K. election and continued speculation about a U.S. rate hike at their meeting on June 13/14, the Euro faces the release of GDP data and an ECB meeting.
Q1 GDP is likely to be unchanged at 1.7% YoY which won't cause too much concern at the ECB meeting also taking place on Thursday. ECP President Mario Draghi has been at pains to voice the need for "massive stimulus" necessary to keep the economy on the path to sustainable growth.
A surprising fall in German inflation has helped Sr. Draghi and following the rate announcement, market interest with be piqued by his interpretation of the data. He may also mention the timetable for the reduction of the Asset Purchase Scheme that has pumped liquidity into the system but a "steady as she goes" policy is most likely.
This week's events of note
The U.K. General Election will be the highlight of the week with the result expected in the early hours of Friday morning. The ramifications of this election stretch far longer than the next five years with Brexit and all it contains at stake.
---
Monday
Eurozone: Services Sector Activity – Strong data has been seen recently backing the calls for tightening of monetary policy
U.K.: Services Sector Activity – A main driver of the economy. Services have held up well despite a softening economy.
---
Tuesday
Australia: Rate decision – Still too much volatility in the economy for a tightening despite clarity from the RBA that rates have bottomed. The statement following the decision will be telling.
---
Wednesday
Eurozone: Q1 GDP – The previous 1.7% could possibly be revised up. The economy is generally healthy despite a few soft areas.
---
Thursday
U.K.: General election – The ruling Conservatives likely to win but their majority will have a major say in how the handle Brexit negotiations. Polls predict a close call, market looking for 75+ seats.
Eurozone: Rate decision – No change expected. Possible mention of Asset Purchase Scheme in press conference. There could be some change but given Draghi's recent speeches that seems unlikely
---
Friday
U.K.: Election result – The ramifications of the result may beg more questions than it gives answers.
U.K.: Consumer Inflation expectations – A likely 2.9% year on year expectation although there could be a downside shock given lower oil prices in May.
NIESR GDP Estimate 3m to May – A 2% rise in GDP likely as the economy continues to slow. A good day to hide bad news?
---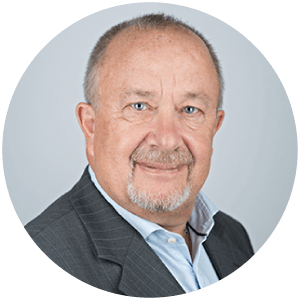 About Alan Hill
Alan has been involved in the FX market for more than 25 years and brings a wealth of experience to his content. His knowledge has been gained while trading through some of the most volatile periods of recent history. His commentary relies on an understanding of past events and how they will affect future market performance."