Fireside chat with Paul Plewman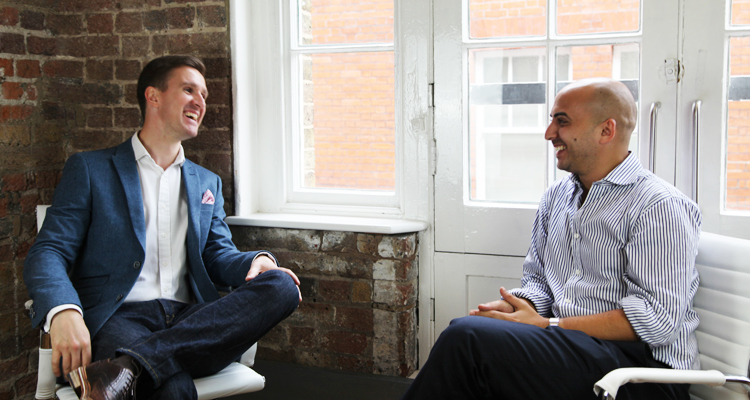 CurrencyTransfer.com is growing! Since our live launch at Finovate, we've made some great strides both on the team and product front. Today, we're delighted to announce the recruitment of our new Head of Sales and Operations, Paul Plewman. Today, we caught up with Paul for a fireside chat at our London offices.

Welcome Paul, introduce yourself?
Hi guys, my name is Paul Plewman and I am joining CurrencyTransfer.com as the Director of Sales and Operations.

Can you tell our readers a little about your new role?
I am obsessed with the 'client journey' of any service delivery. I firmly believe that when you deliver a client a great product in the best possible way, you stand the best chance of a happy client. And a happy client should be a client for life! So as an overview of my role, I will be finding clients, making them happy clients and keeping them happy.

How long have you been in the industry?
I have had 10-yrs experience within International Payments and spent the last two years setting up a Corporate FX business within Sable Group, so I'm the reason why Sable FX is a contributing broker on the CT platform!

Where are businesses going wrong with international payments?
Despite a well established (and increasingly competitive) non-bank market-space, a surprising number of businesses still use their Business Banking Service for currency and international payments.  If we take a step up the layer cake and look at business clients who have taken the jump from bank to non-bank for their payments, partnering with an FX broker (because they won the tender, or because the FD was charmed by the sales guy, or because their online system is fit for purpose) is not always the best thing to do.
Stronger client relationships are more likely sought to find opportunity to increase revenues from that client, rather than to serve the client better.

How do you see the space evolving and what does disruption mean to you?
The market is pretty saturated.  Indeed, I was warned off starting my own brokerage in 2012 and if I hadn't had the JV support of Sable Group it would have been a much harder ordeal.  With the banking and regulatory barriers to entry, the market is more set for consolidation (which we have seen with the acquisition of Travelex Business Payments by Western Union, Schneider by Monex, TorFX by Currencies Direct, HiFX by Euronet) than further expansion.
Indeed, I see CurrencyTransfer.com as a new route to consolidation as we bring a number of foreign exchange specialists to any individual client.

What are your hobbies and passions?
I'm a bit of an endorphin junkie, be it the gym, pool or out on the bike.  Squash night on Thursday is blocked out in my diary, as is quarterly Steak Club dinner.

Beach holiday or city break?
Beach holiday

Sum up the falsity of - we offer 0% commission - in one sentence?
An offer of 0% commission can still sting you with other hidden charges that they don't call 'commission', like the rate offered – where's that compared to mid-market?!

CurrencyTransfer.com in 5 years time?
A household name! We will have a large, scalable and international client base of regularly trading clients and a greater number of contributing brokers to give our clients even more choice.