Daily Market Brief 07 Aug 2018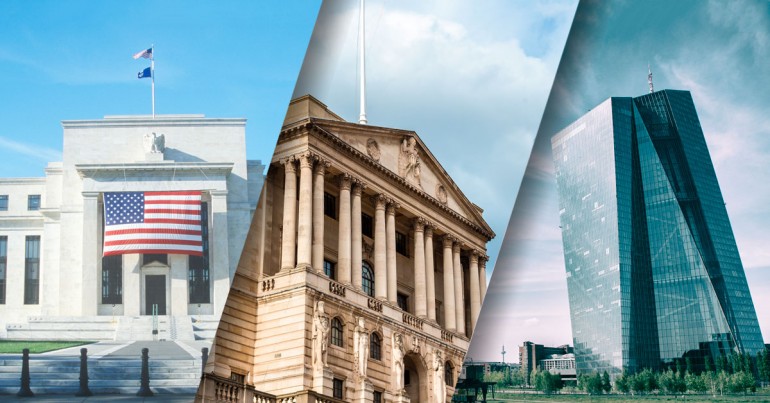 Corporate orders support Sterling, for now

Morning mid-market rates – The majors
August 7th: Highlights
Buying unlikely to last long
Long-term concerns over U.S slowdown
German data hits euro
Fox comments undermine Sterling support

There has been a surfeit of propaganda and misinformation surrounding the negotiations over Brexit. Yesterday's comments from UK Trade Minister Dr. Liam Fox, that the odds were in favour of a no-deal Brexit, if they had been made a year ago, would have placed under that heading and quickly forgotten. However, the fact that a Cabinet Minister can make such a prediction so close to the deadline for an agreement to be reached must be taken seriously and at face value.
There has been no public response as yet from Brussels, but it is likely, when it comes to be little more than an agreement, that this is what they have been saying all along. This makes no difference to the Government's official position but is a stark warning that if they continue to peddle the thoroughly discredited Chequers Proposals then there could very easily be no deal.
Michel Barnier has been at pains, in a similar manner to ECB President Mario Draghi, to say that, in a similar way to monetary policy being made for all nineteen Eurozone members, so any Brexit deal will work for all the remaining twenty-seven.
The Irish question remains but despite the tough talk of a veto of any deal which closes the border, the Irish Prime Minister will find it tough to veto no deal.
The pound fell following Dr Fox's comments, but it was supported at lower levels by an overhang of corporate orders from buyers who missed out the last time Sterling reached 1.3000 and didn't want to miss out again. It made a low of 1.2920 but recovered a little to close at 1.2943.
Considering your next transfer? Log in to compare live quotes today.
Talk of U.S slowdown premature
The rally in the dollar index continues. It has now broken above significant resistance at 95.25 on a closing basis, reaching 95.52 yesterday.
The greenback still faces several headwinds although it remains supported by the market's view towards tariffs on Chinese imports and the continued rhetoric around a more general trade war. Tariffs could slow the economy from its impressive 4.1% level of GDP in Q2 although they could also mark an uptick in inflation. Any trade war would have to escalate both rapidly and, in its actions, seriously threaten growth in any lasting way.
Traders had been looking forward to a smooth path higher for short-term interest rates but now even the Fed's actions are being called into question. The path of longer-term rates and the shape of the yield curve (a graphic representation of interest rates plotted against duration) is starting to point towards a slowdown. This may have been what President Trump was pointing to (albeit in a ham-fisted manner) recently, but if there is a whiff of a slowdown he will be on Fed. Chair, Jerome Powell's back with a more strident message. Any prediction of a slowdown would hit the dollar which at least satisfies one of Trump's demands.
Euro lower as German data disappoints

It is difficult to report concern or show sympathy for a currency that is moving exactly how its Central Bank desires.
That is what is happening with the single currency, although it will be the pace of any decline that will worry Sr. Draghi and his colleagues, not the fact that it is lower.
There is likely to be a tipping point where inflationary concerns kick-in but for now, inflation is more of a concern for the German Central Bank than the ECB.
Yesterday, data for German industrial orders was released and it was far weaker than analysts had expected. Factory orders for June fell by 4% versus expectation of a small fall of around 0.5%.
There are further similar releases this week, again for Germany and for the entire Eurozone. While there are few concerns currently for a more general slowdown, were weak data to become the norm, then that may call into question the full withdrawal of the Asset Purchase Scheme between next month and year-end. Sr. Draghi has been bordering on strident when informing the financial community he wouldn't hesitate to reverse that decision.
The single currency reached a low of 1.1529 versus the dollar before recovering a little to reach 1.1553.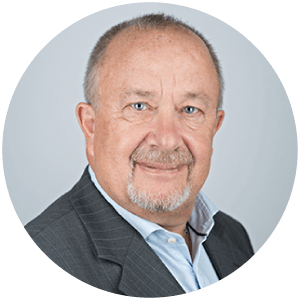 About Alan Hill
Alan has been involved in the FX market for more than 25 years and brings a wealth of experience to his content. His knowledge has been gained while trading through some of the most volatile periods of recent history. His commentary relies on an understanding of past events and how they will affect future market performance."