Daily Market Brief 06 Aug 2018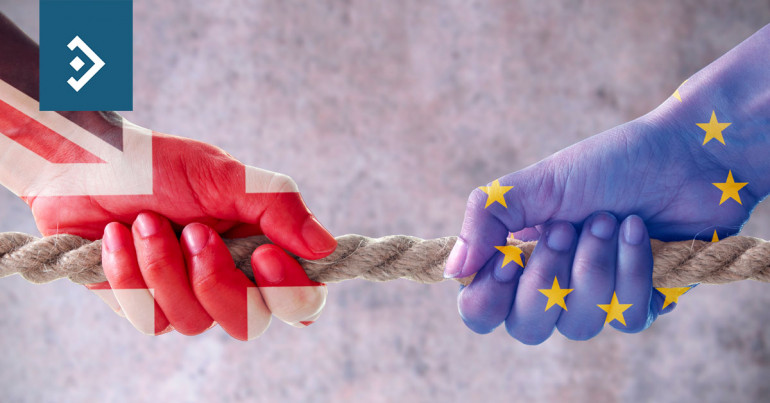 Hard Brexit Becoming Inevitable

Morning mid-market rates – The majors
August 6th: Highlights
Brussels pushing UK towards economic abyss
Jobs data yet another rate hike confirmation
EU to also suffer from no-deal Brexit
MPs now starting to accept what appears inevitable

When the referendum was held on the UK's continued membership of the EU the question posed to voters was very simple; "do you wish to remain a member of the European Union"? There was no talk of a hard or soft Brexit, out meant out.
Now a hard or no-deal Brexit is looming large as, according to UK Trade Minister, Dr, Liam Fox, the odds are now 60/40 in its favour.
Such a result would clearly be catastrophic for the UK as is being proven by the stockpiling of medicines and certain foodstuffs.
The "blame game" is being played right now with both sides blaming the other as no deal is likely to be struck. The UK economy will face a severe weakening of the currency, particularly versus the dollar, where it could reach parity. Growth will fall by 3% or 4% and it will be years before any recovery is seen.
It is difficult not to take sides and easy to say the UK has dragged its feet which is, of course, entirely reasonable. However. It could just as easily be argued that this has been Brussels desired outcome all along (see below) President Trump also threw his weight behind a no deal Brexit which provides him with added leverage over both over both the U.K. and Eurozone.
On Friday the pound fell to 1.2975 before recovering to reach 1.3013. It has remained weak as the Asian week begun and is currently (0630BST) at 1.2990.
Considering your next transfer? Log in to compare live quotes today.
U.S. rate hike still on course
The dollar gained strength last week from an employment report for July which, whilst not stellar, demonstrated the underlying growth in the U.S. economy. With the economy growing at over 4% and the Federal Reserve on a path towards the normalization of interest rates, the dollar appears to be a one-way bet.
However, such predictions have gone seriously awry in the past, and with a President seemingly committed to a weaker dollar, anything could happen.
The U.S. economy added 157k new jobs in July, lower than June's upwardly revised 248k but still entirely reasonable. The rate of wage growth appears to be topping out, reaching 2.7% for the third consecutive month.
The data "sealed the deal" over next month's rare hike although it is likely we will wait until December for the next. It used to be a tradition that rates were never adjusted so close to Christmas but that, like so many others, will be ignored
The dollar index is still hovering around strong resistance at 95.25 having reached 95.38 on Friday before dropping back to close at 95.22. It has, so far, reached 95.32 so far this morning.
EU will also suffer from no deal Brexit

The outlook for the Eurozone economy is for it to struggle to make too much ground over the next year to eighteen months. Mario Draghi the ECB President has been constant in sounding notes of caution over the past few months. There is little to no chance of a positive move higher for Eurozone interest rates with Draghi keen to formulate monetary policy that suits all nineteen Eurozone States.
The prospect of a hard Brexit will bring further misery to the EU with individual states suffering in various ways. German exports will drop by close to 5% and Ireland whose economy is so tightly tied to the UK could see growth fall by up to 4%.
The data released last week showed that there is still growth in the Eurozone, but it is weakening as shown by PMI surveys.
Across the entire region composite PMI was unchanged at 54.4. A read of above 50 denotes expansion in the economy, but it is starting to stagnate.
Brussels continues, in words at least to be supportive of the UK's Brexit ideas but have already torn huge holes in the "chequers" proposals
Time is not on negotiators side and with Parliament away for another month it is impossible to see anything other than a continued stalemate.
The single currency fell on Friday to 1.1560 and closed at 1.1568. A test of the 1.1000 resistance is probable if the interest rate differential continues to widen.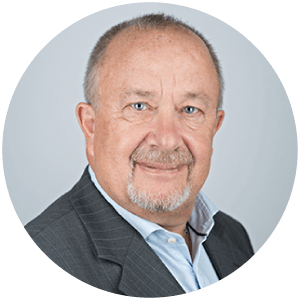 About Alan Hill
Alan has been involved in the FX market for more than 25 years and brings a wealth of experience to his content. His knowledge has been gained while trading through some of the most volatile periods of recent history. His commentary relies on an understanding of past events and how they will affect future market performance."