Daily Market Brief – 8 Feb 2017
Parliament Get Greater Say in Brexit Negotiations
Morning mid-market rates – The majors
February 8th: Highlights
Sterling recovers from recent lows
No deal still better than any deal
German Politics visible in the distance
– There is growing pressure on the Government for MP's in the House of Commons to be given a greater say in the final Brexit deal. Yesterday, Sterling posted some gains on the back of this possibility. Having traded as low as 1.2350, it managed a recovery, of sorts, to near 1.2500.
The Junior Brexit Minister (everyone has a title these days!) reiterated that once a deal has been agreed with Brussels, then Parliament will only be asked to accept or reject it. This is the 'no deal is better than any deal' expression coined by the Prime Minister recently and means that once negotiations begin Parliament will be seen as an interested bystander.
On the data calendar yesterday, UK house price data showed a fall of 0.9% in January, following a 1.6% rise in December.
Kristin Forbes, an American Economist and Member of the Monetary Policy Committee (go figure), was the first member of the committee to break ranks and suggest a UK rate hike may be on the cards. Given the U.S. is underway with their rate tightening cycle, it is likely that this news will have a greater effect on GBPEUR than GBPUSD.
As Sterling's post-Brexit 20% fall may start to be felt more towards the end of this quarter, as retailers renew their currency hedges prior to ordering Autumn/Winter Collections, this may add to inflationary pressure. Perhaps Ms Forbes is a fashionista, forecasting higher prices from her favourite couturier!
Over in France, sex has finally reared its ugly head in the French Election Campaign! It is almost a badge of honour to have to deny accusations of an extra-marital affair during a French election, and the mantle fell to Marine le Pen's closest challenger Emmanuel Macron.
Given that we have elections in France and The Netherlands beforehand, it is interesting that L.A.M. (Life After Merkel) is already starting to be considered. The departure of the (relatively) Iron Lady is being seen as a signal of the loosening of the purse strings in Frankfurt.
While a defeat by her Challenger Martin Schulz, who is a reformer and anti-populist, is by no means certain, it would also mean the end for Wolfgang Schaeuble, the Finance Minister who has dictated the German hard line to the EU's debtor nations. A huge sigh of relief may be heard from Athens and probably Nicosia!
Investors in EU Government bonds, and therefore the Euro, are becoming more concerned about the headwinds that are building in the Eurozone. As well as the scheduled elections in The Netherlands, France and Germany, there is also the possibility of an election in Italy, the collapse of the world's oldest bank and a concern over Greece's ability to meet its commitments over sales of publicly owned assets.
There is not much about the Eurozone that is likely to strengthen the currency which could, again, attract the attention of President Trump and his trade sidekick. In the absence of any clear economic policy guidelines from the new U.S. Administration, the dollar could continue unabated on an upward trajectory.
Parity for the Euro and 1.20 for the pound are distinct possibilities although Japan seems to be playing ball by not doing too much to keep the Yen weak.
In the U.S. trade data for January was released and the deficit was just shy of market expectations at -$44.3bn. President Trump managed to remain silent on this but maybe he is just keeping his powder dry!
Considering your next transfer? Log in to compare live quotes today.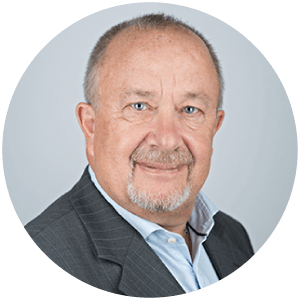 About Alan Hill
Alan has been involved in the FX market for more than 25 years and brings a wealth of experience to his content. His knowledge has been gained while trading through some of the most volatile periods of recent history. His commentary relies on an understanding of past events and how they will affect future market performance."