Daily Market Brief – 9 November 2015
Pound Euro Touching 1.40
Quote of the day: "One finds limits by pushing them."
November 9th: Highlights
GBP/EUR bounced back from Super Thursday
Pound Euro close to 1.40 levels
UK manufacturing bounces back
Strong jobs data boosts US Dollar
EUR/USD falls to 7 month lows
On Friday, GBP/EUR recovered from Super Thursday following positive manufacturing production data, with output rising by 0.8% in September according to official numbers, the biggest monthly increase for two years.
Sterling Euro closed 0.4% higher 1.4023 with the single currency remaining firmly on the back foot following strong US Jobs data released. GBP/EUR is currently trading above 1.4000.
If you are buying and selling Euros, log in to compare live quotes today.
GBP/USD hit highs of 1.5178 after the strong manufacturing data was released, trading up from 1.5163. The pair sank throughout the afternoon largely due to the US jobs release, falling to a day low of 1.5029. GBP/USD is currently slightly up at 1.5084.
This week, British Pound exchange rates are unlikely to have significant fluctuations as a result of high tier economic data releases. The only reading of note will be the release on Wednesday of the average earnings and unemployment figures.
If you are buying and selling US Dollars, log in to compare live quotes today.
Global Highlights
| | |
| --- | --- |
| | The Euro fell to it's lowest levels in over 7 months against the US Dollar. However, this morning the pair did manage to climb close to 0.3% to 1.0768, picking up from Friday's seven months trough of 1.0701. With increased expectation that the ECB could enlarge it's stimulus program before the year's up, gains in the Euro were in check. EUR/USD is currently moving around 1.0771. |
| | Unemployment rates in the US fell to a seven and a half year low at 5.0%, this robust jobs report has been helping the US Dollar strengthen against its major rivals |
| | Canada added net just over 44,000 new jobs last month with unemployment dropping to 7%. This data came in above expectations. GBP/CAD is trading at 2.0028 |
Morning mid-market rates – The majors
85% savings. Job Done. So, what is the secret sauce of the CurrencyTransfer.com marketplace?

CNBC described us as 'disrupting global money transfer'. Finally, you kiss goodbye to hidden fees.
How are we innovating?
Well, we are not an expensive bank costing you up to £1,500 on every £50,000 trade. Neither do you ever need to ring around multiple brokers and speak to sales guys. Pretty inaccurate way of shopping around. We help you maximise the value of each transfer. Quite simply, you are in control. Foreign exchange companies compete in a LIVE marketplace to win your business.
You win!
Got a question? We'd be delighted to help!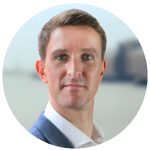 Paul Plewman
Director of Sales & Operations
t: +44 (0) 20 7096 1036
e: paul@currencytransfer.com