Daily Market Brief 20 November 2017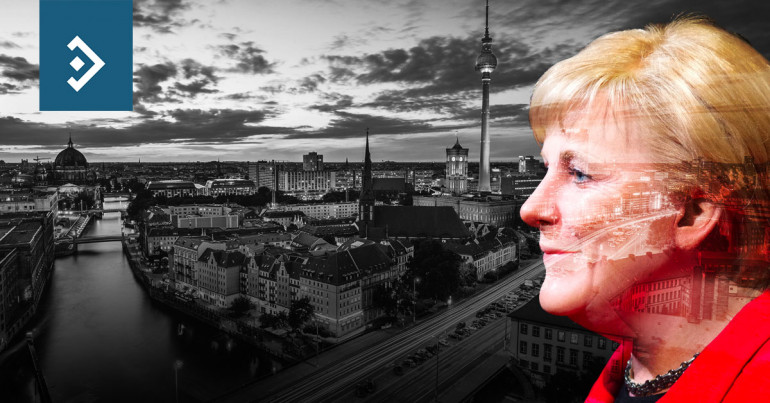 German Political Issues hit Euro
Morning mid-market rates – The majors
November 20th: Highlights
German Coalition talks fail
EU gives UK hollow Brexit ultimatum
Hammond casts doubt on EU Budget demand
Merkel under pressure

Angela Merkel the German Chancellor is facing the most serious crisis of her twelve-year term in office. Talks to form a coalition Government ended yesterday with no agreement on the "Jamaica" coalition between Merkel's CDU/CSU bloc, the Greens and the pro-business FDP.
The Euro fell on the open in Asia earlier this morning and has continued to exhibit weakness. Versus the dollar the single currency fell to a low of 1.1722 following Friday's 1.1794 close. Against the pound, it also fell with Sterling reaching a high of 1.1262.
Merkel will visit the German President today to officially inform him that she is unable to form a coalition Government. The President will either ask her to form a minority Government with the Greens or he has the power to call fresh elections. Given the showing of the far-right AfD in the previous elections another vote now could see a further lurch towards the right.
With the dollar failing to make headway given the twin issues of low inflation casting doubt on a rate hike and the problems over the fiscal reform package, and Sterling mired in Brexit driven economic woes, the market is turning towards the JPY and CHF as the go to currencies in times of global risk aversion. Both currencies have made ground across the board and will continue to do so until the Euro and Dollar solve their current problems.
Considering your next transfer? Log in to compare live quotes today.
EU Ultimatum starting to have a hollow ring
In talks between EU Council President Donald Tusk and U.K. Prime Minister Theresa May on Friday Mr. Tusk reiterated the EU's demand that the U.K. make concrete proposals over the three issues that (they say) need to be settled before talks can move on to stage two.
The whole process is becoming a little like a playground spat between eight year olds. All it needs is for Theresa May to say, "or what?", in response to the ultimatum. At some point it will become clear that the uncertainty over the future relationship is going to harm European exporters who trade with the U.K. just as much that the U.K.'s ability to sell to single market.
On Friday, the pound reached a high of 1.3261 versus the dollar before settling back to close at 1.3216. It opened in Asia unchanged and been becalmed as traders react to the political issues in the EU.
The three issues; the Budget contribution, the fate of EU citizens remaining in the U.K. after Brexit and the Irish border remain unresolved and are unlikely to see much progress in the next two weeks.
There are serious problems in agreeing a figure for the "divorce bill", there is no way that the U.K. is going to allow EU citizens to be governed in a separate way to U.K. citizens, and on Friday the Irish Taoiseach and Foreign Minister were vehement in their comments that Ireland would veto talks that left them disadvantaged.
Hammond to focus on domestic issues in Budget

This week's highlight event is the presentation of the Autumn Budget in the U.K., by Chancellor of the Exchequer, Philip Hammond. In the past, Hammond, a remainer, has been criticized for not preparing for the possibility of a hard Brexit or a no-deal outcome to divorce talks with the EU.
That is unlikely to change as he presents a budget designed to solve domestic issues like the housing shortage although when questioned over the weekend, he did confirm that the U.K. would make proposals to break the deadlock prior to the EU summit on 14/15 December.
Other events and data releases this week include the release of minutes of the latest Central Bank meetings in the U.S. and Eurozone. Today several ECB members will make speeches, culminating in address by ECB President Mario Draghi. Draghi is unlikely to deviate much, if at all, from his opinion that interest rates can remain low longer as inflation is benign, and they are benefitting the recovery of several members of the group.
Activity indexes will be released in both the Eurozone and U.S. with services performing better than manufacturing in the U.S. with the opposite true in the Eurozone.
This week's events of note
After a hectic week of data this week will be a little more sedate. Speeches from FOMC Members may shed a little light on Fed. Intentions
---
MONDAY
Eurozone: German Producer Prices – A precursor of inflation further down the road. Anything around 3% YoY will see Germany continue to grow at a steady pace.
---
TUESDAY
Australia: RBA Minutes – The rush for a rate hike has subsided but despite a dependence on China, employment remains a concern
U.S. : Existing home sales – The market is picking up despite higher mortgage rates. a increase of close to 1% is expected.
Eurozone: Non-monetary policy ECB Meeting – An opportunity to exchange gifts and have a glass of mulled wine. No change in monetary policy is expected although, seriously, they will need to start to plan for Brexit whether there is a deal or not
U.S. : Durable Goods orders – A very volatile piece of data but it provides a forward look at how Industrial production will be going forward.
---
WEDNESDAY
U.S. : FOMC Minutes – Just what are the members thoughts on inflation and how sure are they about a hike in December
U.K. : Budget – Chancellor Hammond will reveal the Government's spending plans and how they will be paid for.
---
THURSDAY
U.S. : Thanksgiving Day – Nice, unless you happen to be a Turkey!
Eurozone: Purchasing Managers Indexes – Continuing to show steady growth. Manufacturing stronger than services but both healthy in the "expansion zone"
U.K. : Q3 GDP Estimate – Another estimate, YoY growth still likely to be no better than 1.5% although there is a downside possibility.
Eurozone: ECB Minutes – Sr. Draghi continues to hold sway backed by the data but there are some German inspired rumblings about future inflation.
U.K. : Distributive Trades – A truly awful -36% in September is unlikely to have improved.
---
FRIDAY
U.S.: Black Friday – Black Friday
U.S. : Purchasing Managers indexes – Purchasing Managers indexes
---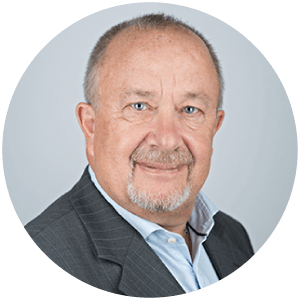 About Alan Hill
Alan has been involved in the FX market for more than 25 years and brings a wealth of experience to his content. His knowledge has been gained while trading through some of the most volatile periods of recent history. His commentary relies on an understanding of past events and how they will affect future market performance."