Daily Market Brief – 11 November 2015
China braced for "Singles Day"
Quote of the day: "Have a very good reason for everything you do"
November 11th: Highlights
CNY Industrial Production y/y
Singles Day
UK Claimant Count & Unemployment Rate
Strong jobs data boosts US Dollar
ECB President Draghi Speaks
Yesterday David Cameron delivered his EU pitch, setting out his demands for negotiations with the EU and drawing some lines for in-out referendum, to be held before the end of 2017. Headlines included restricting EU migrants access to benefits, sitting out the "ever closer union" and protection of the single market for Britain and other non-Euro countries.
If you are buying and selling Euros, log in to compare live quotes today.
Today, UK unemployment data is forecast to remain unchanged at 5.4%. Attention will be paid to the average weekly earnings, which has recently showed signs of accelerating and as this contributes to inflationary pressure, the market will probably crowbar in a tenuous link to BoE rate rise. Expectation is for a slight decline, which may weigh on Sterling. Any doubts over the impact of the data may be cleared up when we have Mark Carney speaking later.
Global Highlights
There will also be a speech from ECB President Mario Draghi where it is expected that he will continue with his dovish tone, which may add a little pressure to the Euro. It was reported yesterday that a case was building for the ECB to cut interest rates further into negative territory, which pushed the euro lower. We may get some reference to this in his speech.
Portugal could be shaping up to be the next Greece. The Portuguese parliament voted against the minority government, meaning the president must make a decision on whether to name the socialist opposition leader, Antonio Costa, as the new Prime Minister.
There is a big risk that new government plans will fall foul of EU legislation, which could see Portugal in the queue to follow Greece on that merry-go-round.
Today is China's "Singles Day", which translates to a shopping bonanza, rather than an overloading of the servers running Tinder! Comparable to Black Friday, the Chinese Retail Sales, should get a sizeable boost, which would add to September numbers that beat expectations. Alibaba announced sales hit the $5bn mark in the first half an hour of the day.

Morning mid-market rates – The majors
85% savings. Job Done. So, what is the secret sauce of the CurrencyTransfer.com marketplace?

CNBC described us as 'disrupting global money transfer'. Finally, you kiss goodbye to hidden fees.
How are we innovating?
Well, we are not an expensive bank costing you up to £1,500 on every £50,000 trade. Neither do you ever need to ring around multiple brokers and speak to sales guys. Pretty inaccurate way of shopping around. We help you maximise the value of each transfer. Quite simply, you are in control. Foreign exchange companies compete in a LIVE marketplace to win your business.
You win!
Got a question? We'd be delighted to help!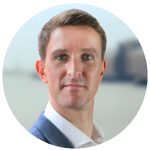 Paul Plewman
Director of Sales & Operations
t: +44 (0) 20 7096 1036
e: paul@currencytransfer.com