Daily Market Brief – 11th August 2015
Sterling recovers + Greeks strike a deal
Quote of the day: "Too much agreement kills a chat" Eldridge Cleaver
August 11th: Highlights
German ZEW Economic Sentiment
Greek deal reached with 'two or three small issues'
US Non-farm Productivity
Sterling Comment
Last week was the worst week in the past three months for Sterling. When the BoE suggested a rate hike was unlikely this year, it triggered a pretty savage Sterling sell-off. But Sterling posted a recovery yesterday, especially versus the US dollar, pushing close to the level seen before the release of BoE minutes last Thursday, as the US suffered their own interest rate setback.
Today sees little UK data, while tomorrow's labour data remains the most anticipated event of the week. Currently, Cable is trading around 1.5585.
Greece
The Greek deal has been reached!
An agreement has been reportedly struck, with just a few details left to finalise, but this should provide enough time for parliament to pass the deal and for Greece to access funds (EUR 86bn) before their next payment due to the European Central Bank on August 20th. Currently GBP/EUR is trading around 1.4115.
Global Comment
Fed member Lockhart spoke last night, stating that he felt economic conditions have recovered and returned to normal so a rate rise should come soon. Alongside, in an interview with Bloomberg, Fed Vice Chairman Stanley Fischer said that rates would not stay this low "forever", but he suggested they may want to wait until inflation returns to normal before looking at increasing interest rates. The debate looks set to continue right up until the September meeting.
China is dominating market headlines today after a 2% devaluation dropped the RNB to levels not seen since September 2012. The Central Bank described the move as a "one-off depreciation" said it was based on a new way of managing the exchange rate that better reflected market forces. This move has followed soon after a sharp decline in Chinese exports, so they are clearly hopeful that a cheaper currency will help rebalance this.
German economic sentiment dropped to a fresh eight month low this morning. This reading had been dropping month on month since March, where knock-on effects from the Greek saga has caused issues across Germany. Today's figure was expected to increase to 31 from 29.7, but posted at 25.

Morning mid-market rates – The majors
85% savings. Job Done. So, what is the secret sauce of the CurrencyTransfer.com marketplace?

CNBC described us as 'disrupting global money transfer'. Finally, you kiss goodbye to hidden fees.
How are we innovating?
Well, we are not an expensive bank costing you up to £1,500 on every £50,000 trade. Neither do you ever need to ring around multiple brokers and speak to sales guys. Pretty inaccurate way of shopping around. We help you maximise the value of each transfer. Quite simply, you are in control. Foreign exchange companies compete in a LIVE marketplace to win your business.
You win!
Got a question? We'd be delighted to help!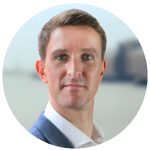 Paul Plewman
Director of Sales & Operations
t: +44 (0) 20 7096 1036
e: paul@currencytransfer.com