Daily Market Brief 12 April 2018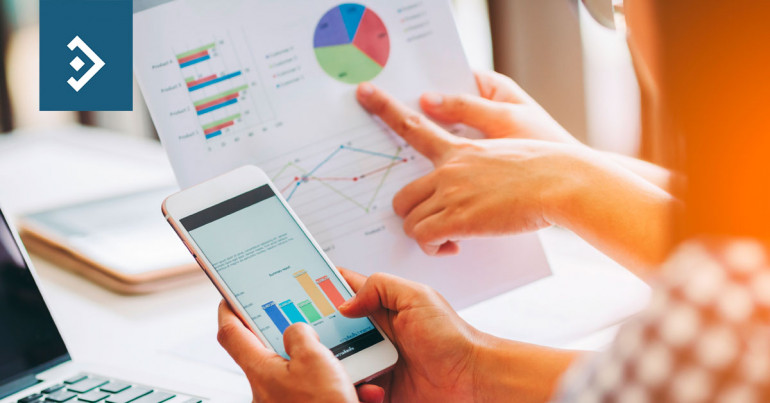 Sterling firm despite weak data.
Morning mid-market rates – The majors
April 12th: Highlights
Industrial and Manufacturing production fall unexpectedly
ECB minutes today will give guidance on Council's thoughts
Dollar slightly firmer as Syria tensions grow
Sterling at post-Brexit high on trade weighted basis.

The pound remains one of the best performing G7 currencies so far in 2018, on a trade weighted basis, as optimism over Brexit grows following the agreement of a transition deal and the probability of a rate hike next month.
Yesterday's release of manufacturing and industrial production data gave the pound a jolt however, as production fell in February contrary to expectations that it would rally following weak activity following bad weather in January. Give the unseasonal weather seen in March it is unlikely that the next release due around the time of the MPC meeting will show much improvement.
Sterling failed to hang onto to the 1.4200 level and having made a high of 1.4221 in mid-afternoon fell back to close at 1.4177 and has remained close to that level overnight. Versus the single currency, Sterling is facing a similar issue, unable to break above the 1.1500 having reached 1.1496 yesterday and closing at 1.1474.
There are two speeches by MPC members scheduled for today. Ben Broadbent will speak later this morning while Governor Mark Carney will close a conference in Canada later this evening. Neither can be expected to refer to the prospects for the UK economy directly but given that much of recent growth in the UK can be attributed to the global pickup, how Carney views activity going forward will give some idea of the prospects for the UK.
Considering your next transfer? Log in to compare live quotes today.
ECB minutes to confirm majority view.
The minutes of the latest ECB Governing Council Meeting will be released later this morning and despite the more hawkish tone adopted by the Austrian Central Bank Governor it is expected that most members will support Mario Draghi's "steady as she goes" policy.
The Euro is trapped in an ever-tightening range despite what is happening with the dollar and pound. It is very well supported at 1.2280 but sell orders have built above 1.2440. It is always pleasing for a Central Bank when it doesn't need to be concerned over its currency but any move outside the recent range, particularly higher, will be a cause for concern as exports will become more expensive, which will see the weaker economies suffer and it could dampen already benign inflation even further.
Sr. Draghi speaking at a student's award ceremony yesterday studiously avoided answering any questions about Ewald Nowotny's comments.
Production data for the Eurozone will be released later this morning with analyst's expecting continued improvement. Industrial production is expected to have grown by 3.8% in March following February's 2.7%.
With the euro being mostly driven by outside influences for now, the ECB can remain on the sidelines allowing the currency to find a natural level within a wider range.
Expect Rockets!

The sudden escalation of the Syrian conflict has taken over from trade as the number one driver of geopolitical risk. The conflict has put Russia and its allies in the region in direct conflict with the US and NATO.
The effect on the dollar of any increase in risk aversion has so far been muted with the dollar index reaching a low of 89.35 yesterday well above the critical level of 88.80.
President Trump, as is his style, decided not to wait for advice on options from his National Security Committee telling Russia and Syria to "expect rockets". Vladimir Putin calm as ever on the outside simply shrugged off the warning and adopted standard Russian "show me proof" tactics.
The dollar index recovered a little later in the day and has continued to move a little higher overnight reaching 89.60.
The U.S. economy has very much taken a back seat in recent days as a driver of dollar value. By coincidence this is a relatively quiet week for major announcements, so traders can concentrate on the risk-on/risk-off nature of the war of words that it is hoped won't become anything more.
Since neither Russia or the US are likely to be swayed by intervention and they both have a veto on the UN Security Council it is hard to find a diplomatic solution to this issue.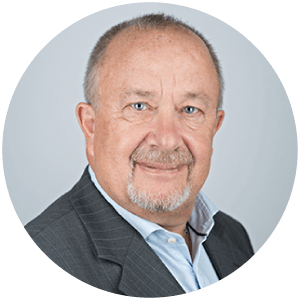 About Alan Hill
Alan has been involved in the FX market for more than 25 years and brings a wealth of experience to his content. His knowledge has been gained while trading through some of the most volatile periods of recent history. His commentary relies on an understanding of past events and how they will affect future market performance."