Daily Market Brief 13 Feb 2017
U.K. Manufacturing Drives Sterling
Morning mid-market rates – The majors
February 13th: Highlights
4% rise highest for three years
Inflation data due this week
Politics driving Euro lower
U.K. Data Surprises to the upside

Sterling had its best week in three months last week rising by 1.5% against the Euro which is facing political as well as economic headwinds.
Manufacturing data released on Friday showed a gain of 2.1% against a market expectation of 0.5%. A nervous market had been concerned about consumer activity slowing the economy, but coming on top of bullish sentiment expressed by the Bank of England, any negative effect of Brexit is not, as yet being felt.
The dollar also rose against the Euro which will endorse comments made last week by the Bundesbank President that this is a situation that is out the control of the European Central Bank. There is no doubt that both the U.S. and U.K. are at a different point in the economic cycle that the Eurozone.
That having been said, Europe faces structural difficulties which will need to be addressed. Germany and Greece are as far apart economically as it is possible to be, yet they are fettered together by a single monetary policy.
The reality of the Financial crisis is possibly even more stark currently that it was five years ago.
Considering your next transfer? Log in to compare live quotes today.
Inflation data Set for Release

Producer and retail price data is set for release in a number of major economies this week (See table below), together with growth numbers for both Germany and the EU.
Germany is concerned about both the rate at which inflation is rising in its economy and its inability to do anything economically to control it. Following 0.2% rises in inflation over the past two months a further 0.2% rise from 1.7% to 1.9% is expected in January.
Eurozone GDP is expected to have grown at a mere 0.5% in Q4 '16 which when compared to the U.K.and U.S. confirms last weeks comments from the Bundesbank President that President Trump's criticisms are not borne out by the facts! Weidmann basically told Trump that he is in La La Land!
There is a meeting of the European Central bank this week although it is a "non-monetary policy meeting" there will still be a press conference where the President, Mario Draghi will be expected to comment on the varying growth and inflation data for various Eurozone members.
The ECB announced last year that oit would hold so called "non-monetary policy meetings". This confuses traders and commentators alike as although it is clear they will not be announcing action on interest rates etc. the effect of the press conference held following the meeting is the same.
Political Headwinds continue to drive Euro

As the elections in The Netherlands and France draw ever closer, the markets fears over the growth of populism seen in both the U.K. and U.S. are driving concerns for the single currency.
Just the fact that Geert Wilders and Marine Le Pen have chances to affect the results is a major concern given their anti-Euro and Eurozone platforms.
Added to the elections is further problems facing Greece. Greece and its lenders should quickly approve a review of reforms the indebted country must take in return for unlocking new loans, a senior European Union official said on Sunday, warning of further financial instability in the euro zone if the issue lingers.
"Now is not the time to turn the clocks back to financial instability," Valdis Dombrovskis, vice president of the European Commission and the EU's financial services chief, told Germany's Welt am Sonntag newspaper.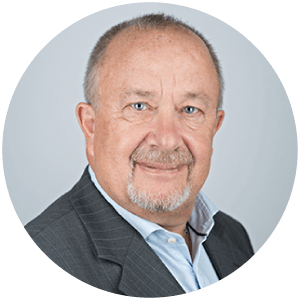 About Alan Hill
Alan has been involved in the FX market for more than 25 years and brings a wealth of experience to his content. His knowledge has been gained while trading through some of the most volatile periods of recent history. His commentary relies on an understanding of past events and how they will affect future market performance."