Daily Market Brief – 16 October 2015
GBP/USD pushes Thursday to three month highs
Quote of the day: "The secret of success is to do the common thing uncommonly well"
October 16th: Highlights
Sterling unwinds recent Euro losses
GBPUSD pushes Thursday to three month highs
Aussie weaker, Reserve Bank is worried
Canadian Dollar up on US Inflation Data
Yesterday we saw the British Pound reclaim ground against the Euro, whilst at the same time hitting three month highs against the US Dollar, following news that inflation in the US has slipped to -0.2% and better than expected employment and wage figures that emerged out of the UK earlier in the week. GBP/USD has pulled back slightly and now trading in the region of 1.5458
It's been a strong recovery for Sterling, following on from negative UK inflation data earlier in the week where the Euro rallied to an eight month high against GBP. The Pound has since recovered, and is now trading in the region of 1.3616.
The general consensus is that if you are looking for some more sustained improvement in the GBP/EUR pair, you may have to be patient as there needs to be stronger data to convince investors that it's time to back Sterling once more.
Today sees no major releases in the UK economy. However, Euro buyers or sellers should keep a close eye on September's final inflation figures in the Euro area, which could be telling for Euro performance. Consensus expects Core CPI to have risen at an annual pace of 0.9%, in line with the preliminary reading.
Global Comment
The US Dollar has broadly strengthened against the Euro after the US after the US Department of Labor announced on Thursday that individuals filing for initial jobless benefits decreased by 7k to 255k from a previous weeks total of 262k. EUR/USD is currently trading in the region of 1.1359.
Down under, the RBA is worried. In it's Financial Stability Review, the Reserve Bank commented on the deteriorating economic growth outlook in China and emerging economies, together with the risks posed in the domestic housing sector. AUD/USD traded at 0.7303, down 0.34%. GBP/AUD is currently trading around 2.1245.
The Canadian Dollar closed up 0.44 of a cent to 77.75 cents US yesterday, following new US inflation data pointing to the fact a rate hike may be more distant.

Morning mid-market rates – The majors
85% savings. Job Done. So, what is the secret sauce of the CurrencyTransfer.com marketplace?

CNBC described us as 'disrupting global money transfer'. Finally, you kiss goodbye to hidden fees.
How are we innovating?
Well, we are not an expensive bank costing you up to £1,500 on every £50,000 trade. Neither do you ever need to ring around multiple brokers and speak to sales guys. Pretty inaccurate way of shopping around. We help you maximise the value of each transfer. Quite simply, you are in control. Foreign exchange companies compete in a LIVE marketplace to win your business.
You win!
Got a question? We'd be delighted to help!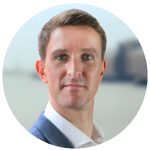 Paul Plewman
Director of Sales & Operations
t: +44 (0) 20 7096 1036
e: paul@currencytransfer.com